Image-line recently dropped the brand new FL Studio 21. Amongst all the new features, plugins, and improvements they added, they also enabled users to finally create their own custom themes. In this blog post, we'll give you free access to our 10 best FL Studio 21 themes and clear instructions on how to install custom themes.
How to install custom themes in FL Studio 21
Installing custom themes is very straightforward since all you need to do is drop two files into a specific FL Studio themes folder.
First, ensure you are running the latest FL Studio version 21. Custom themes do not work with FL Studio 20 or any previous version. You can grab the newest version of FL right from the Image-line website. The FL Studio 21 update is free if you already own a previous version of FL.
Next, you want to locate your FL Studio installation folder. In FL 21, this is quickly done since you can find a new User data folder at the bottom of your browser, right in FL Studio. Just right-click the User data folder, and click Open.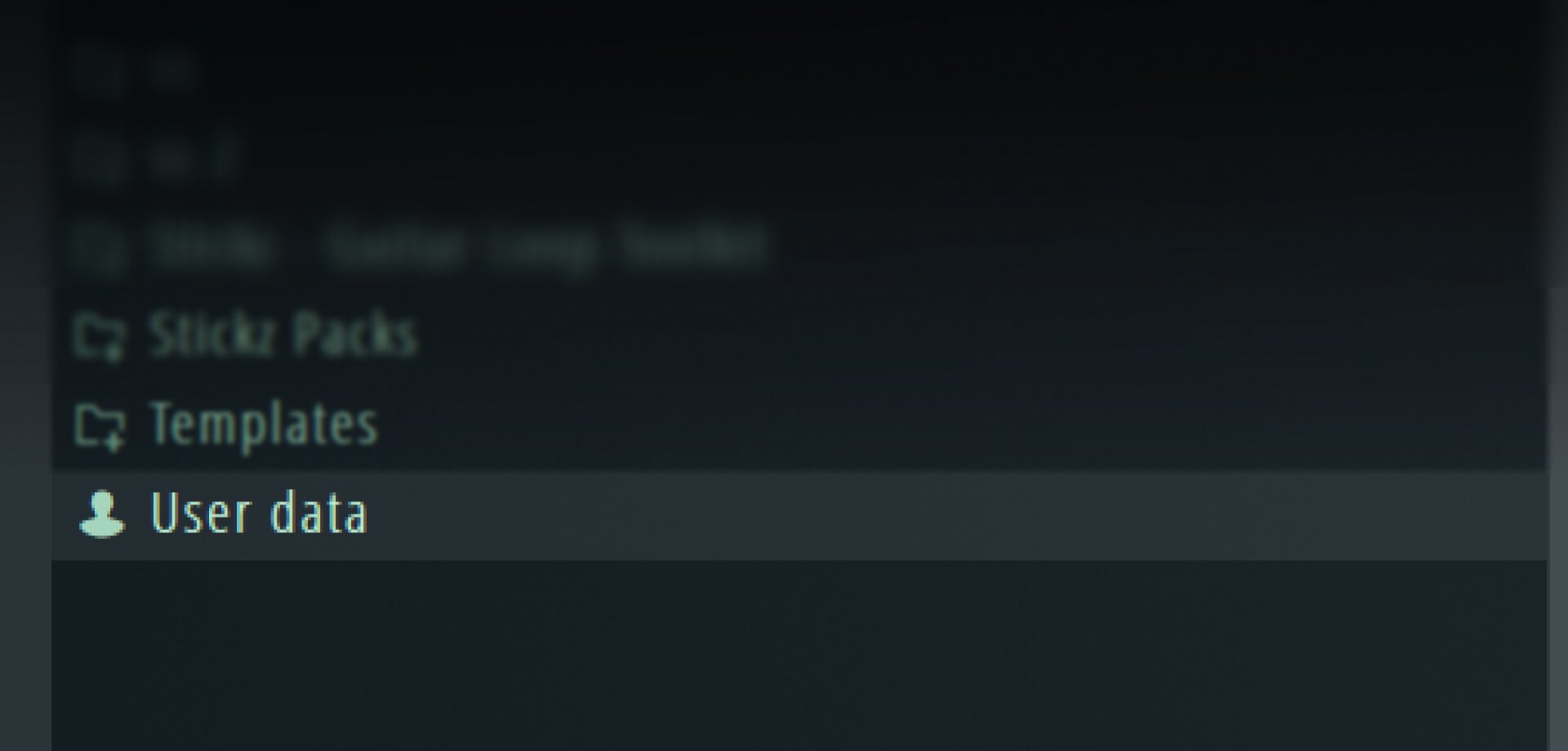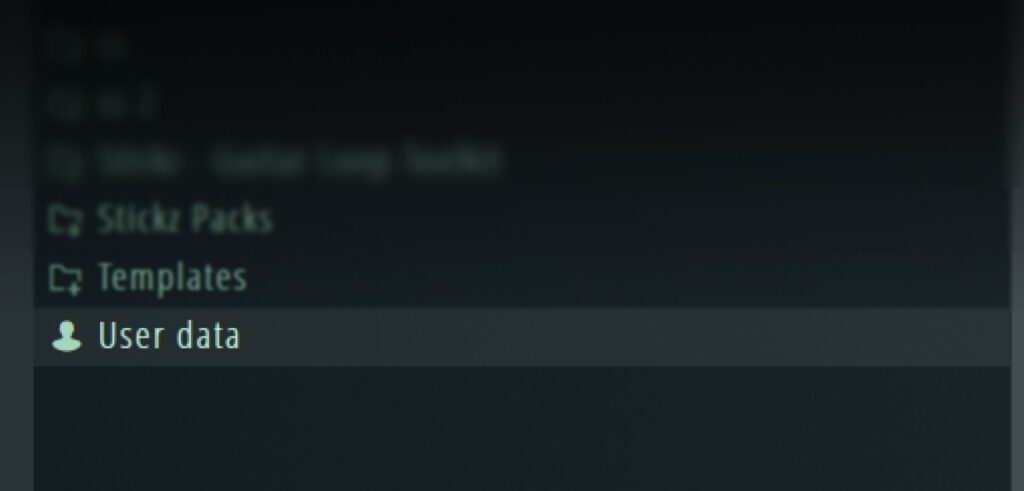 Once the Image-line folder is open, you want to navigate to the following sub-folder: FL Studio > Settings > Themes.
Once you download a custom theme, you'll get two files: A .flstheme file, which is the actual theme, and a .png image file, which is the thumbnail of the theme that shows up in the theme settings.
To install the custom theme, you must drag and drop the .flstheme and .png into the Themes folder. Then, restart FL Studio, and the new theme will appear in the theme settings.
The 10 best FL Studio 21 themes
1. Abyss Blue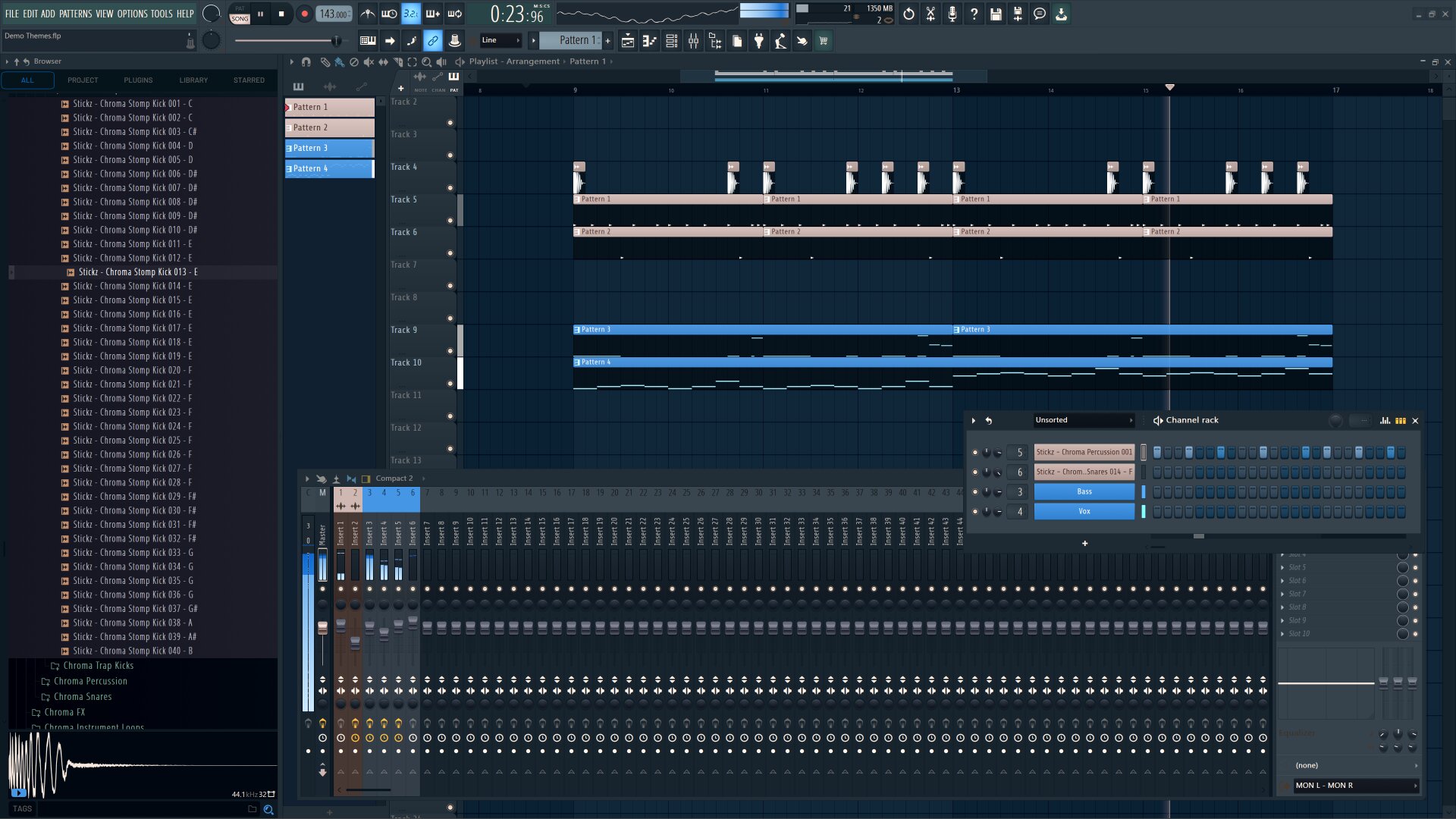 2. Thunder Cyan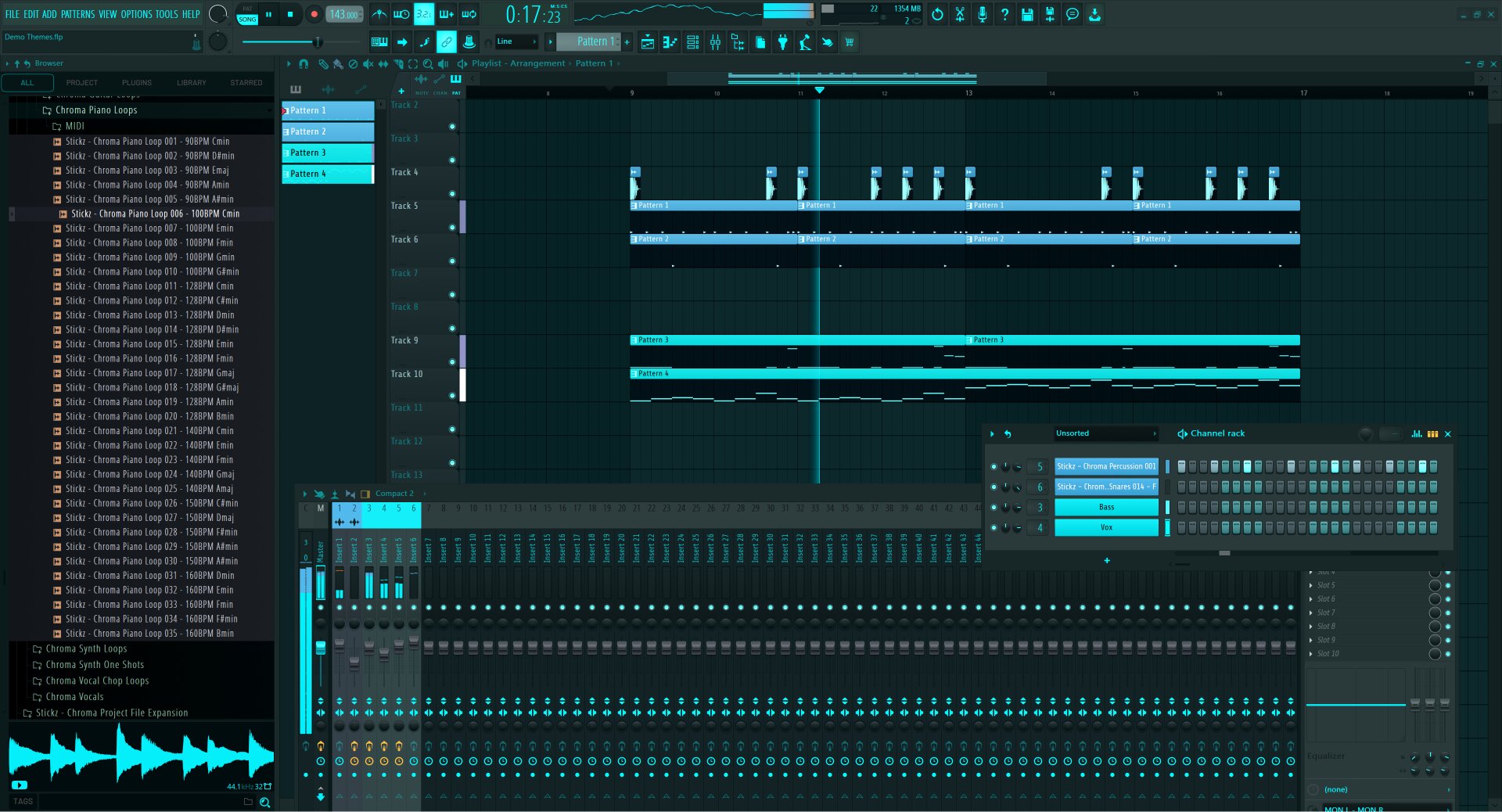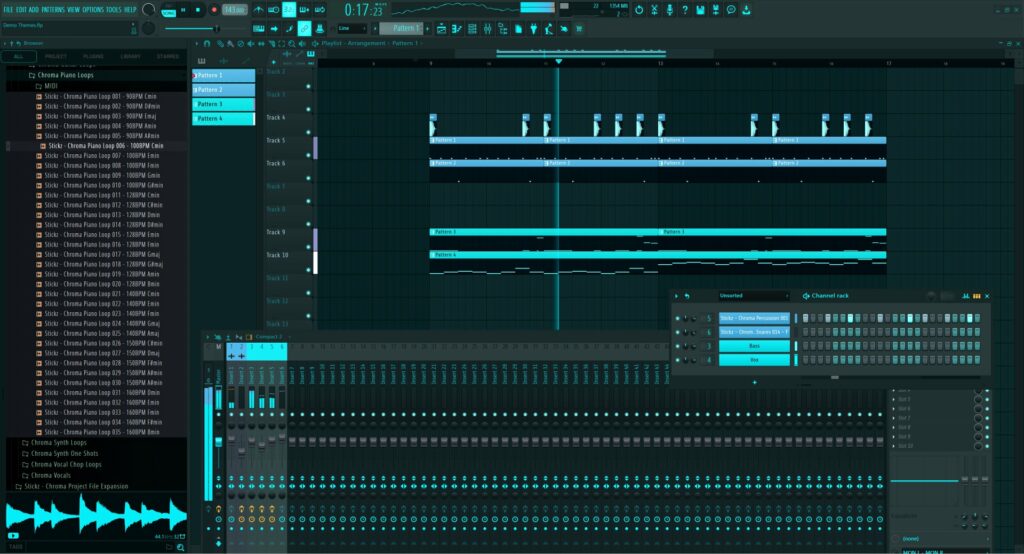 3. Midnight Purple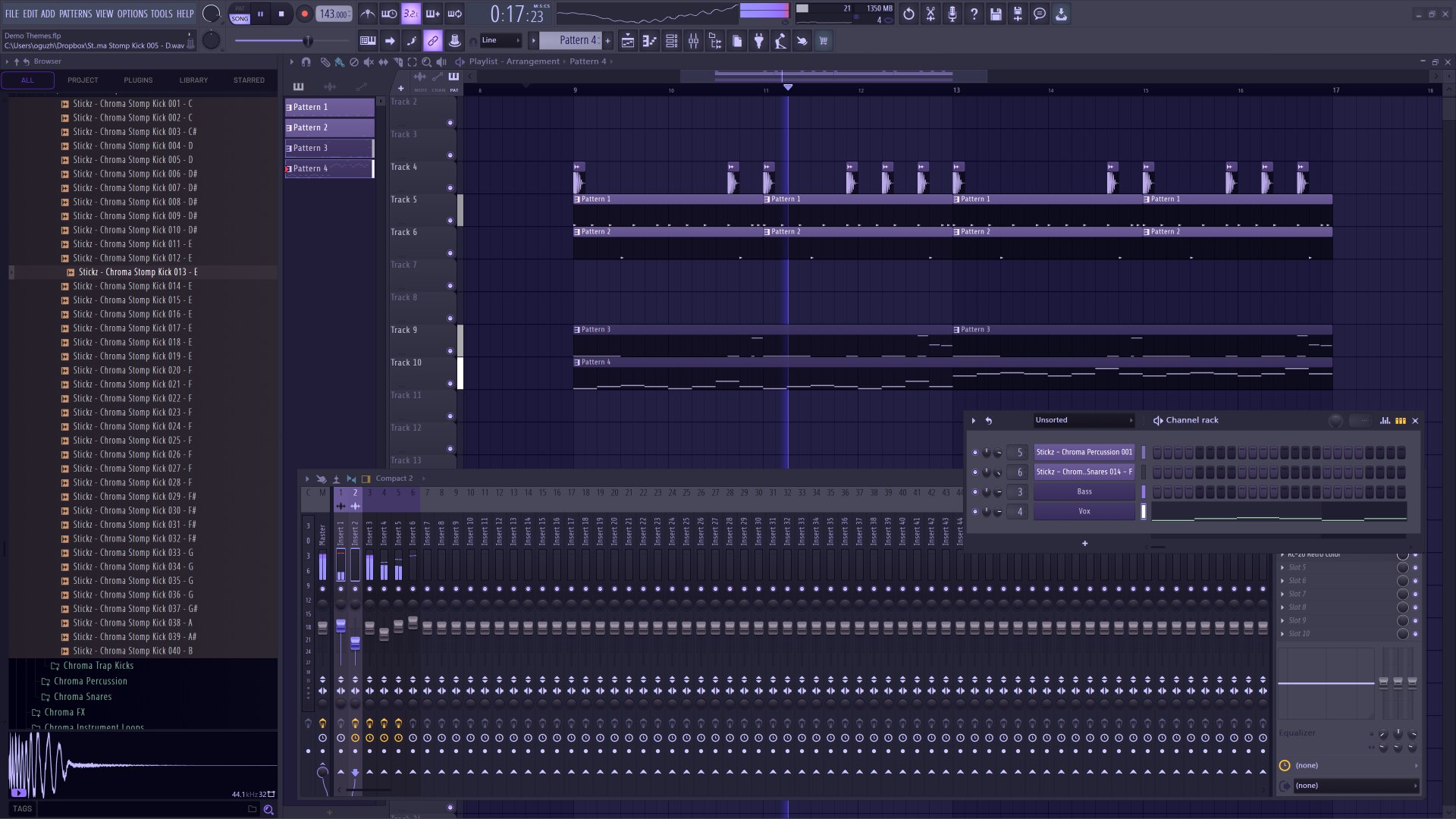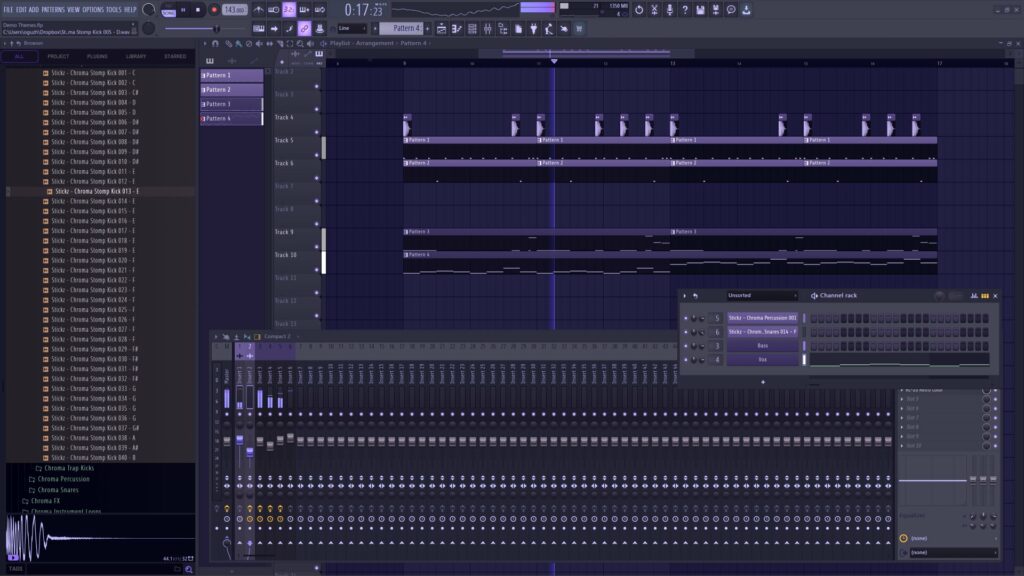 4. Shock Green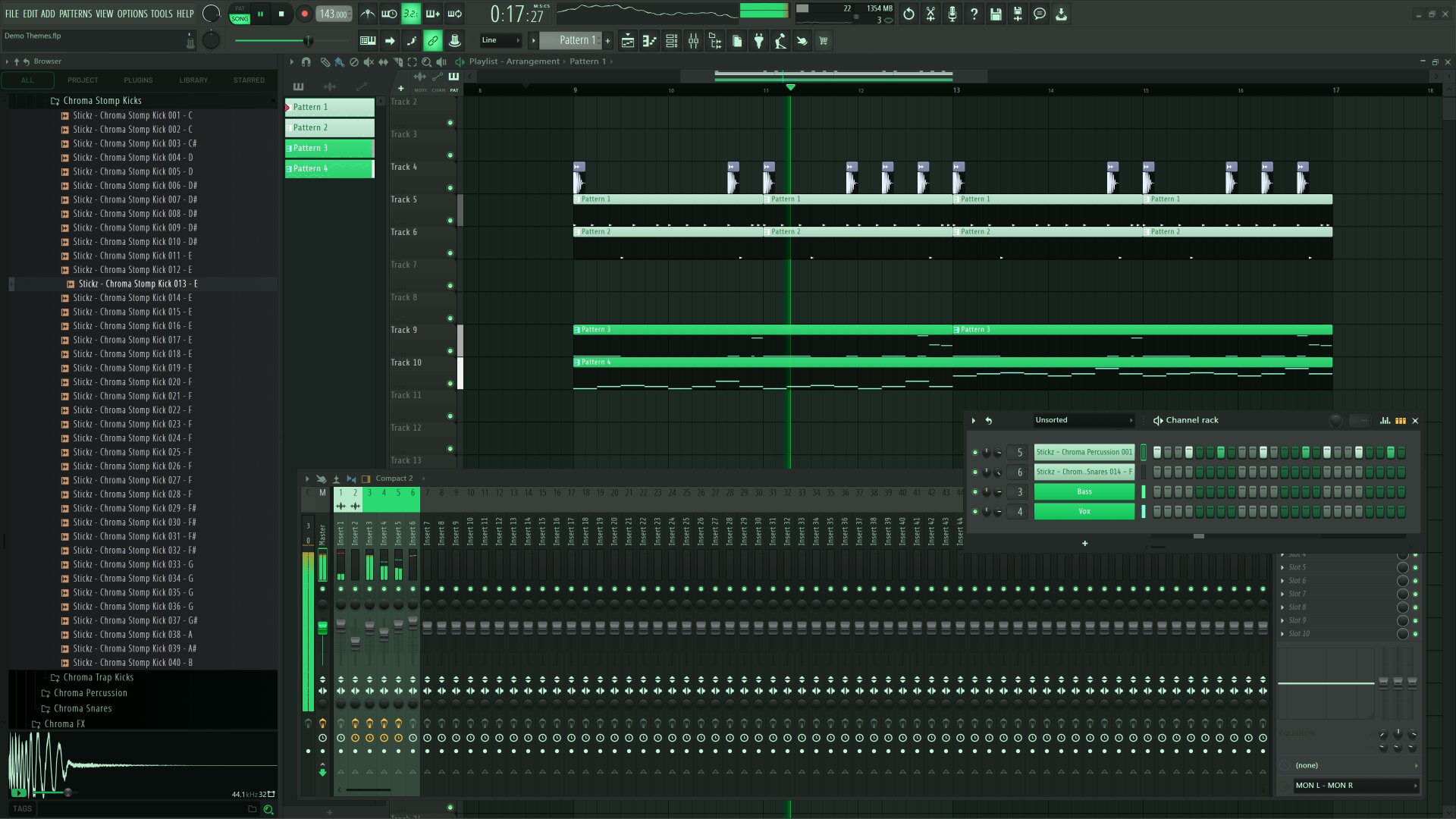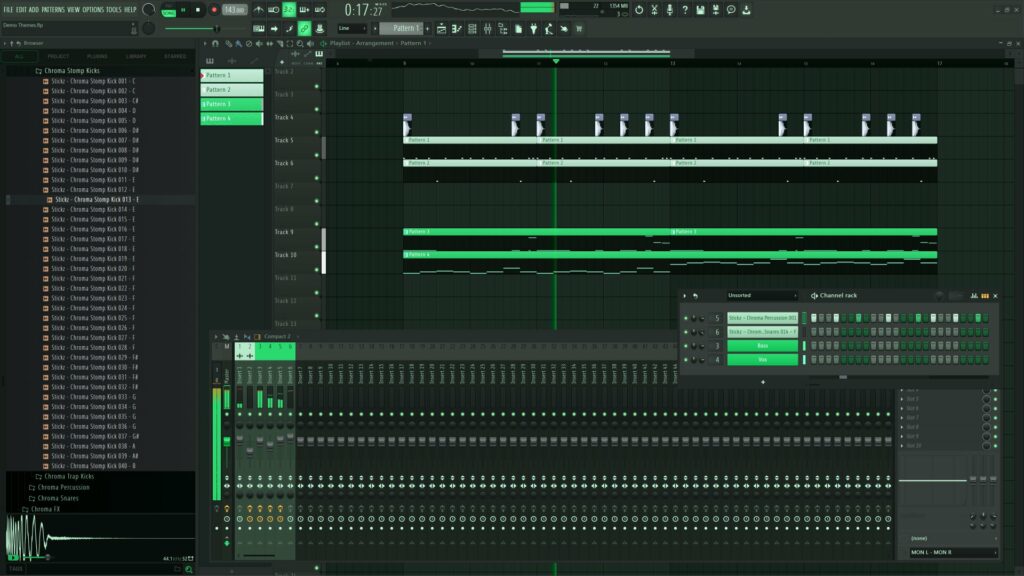 5. Vader Red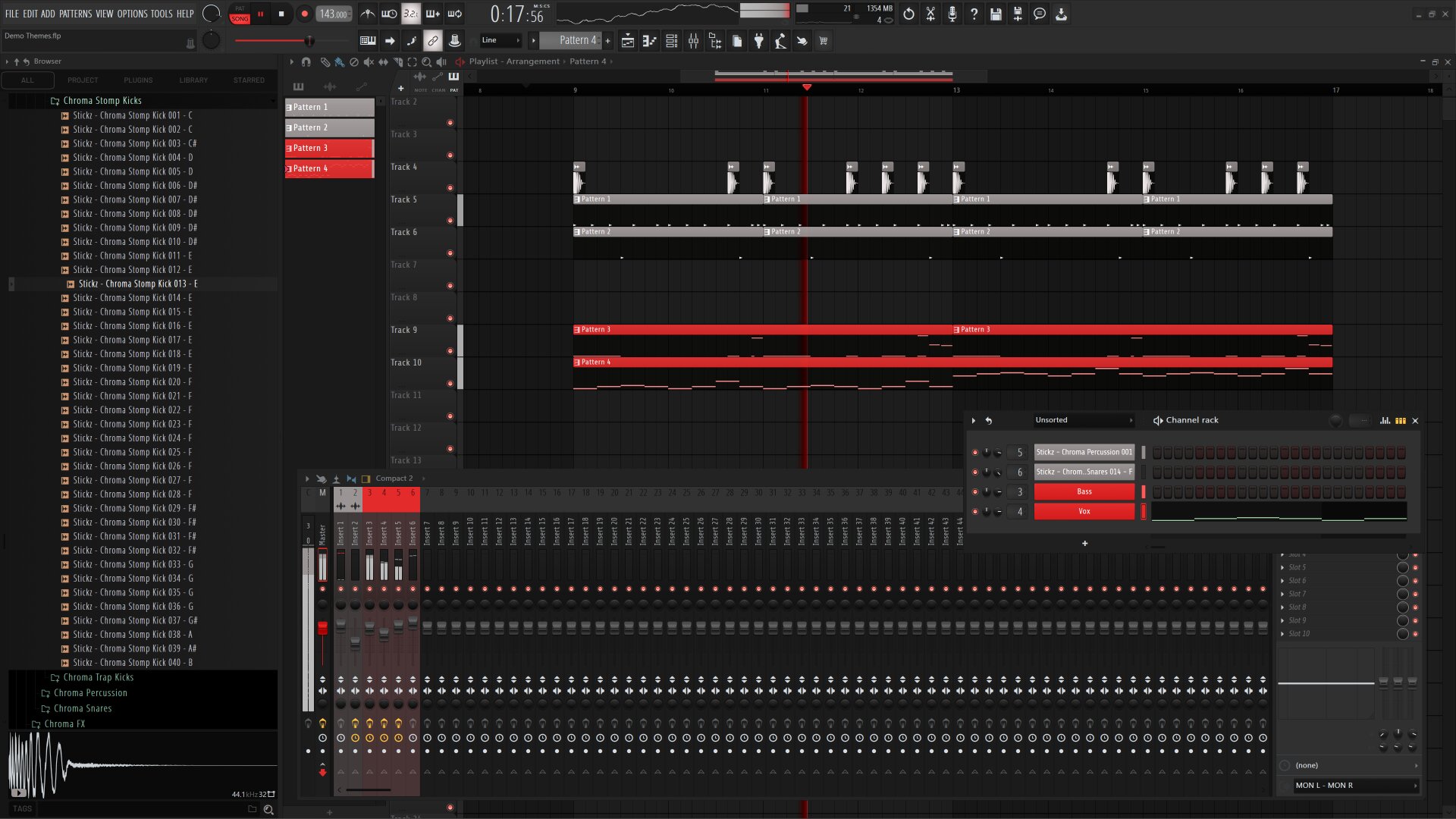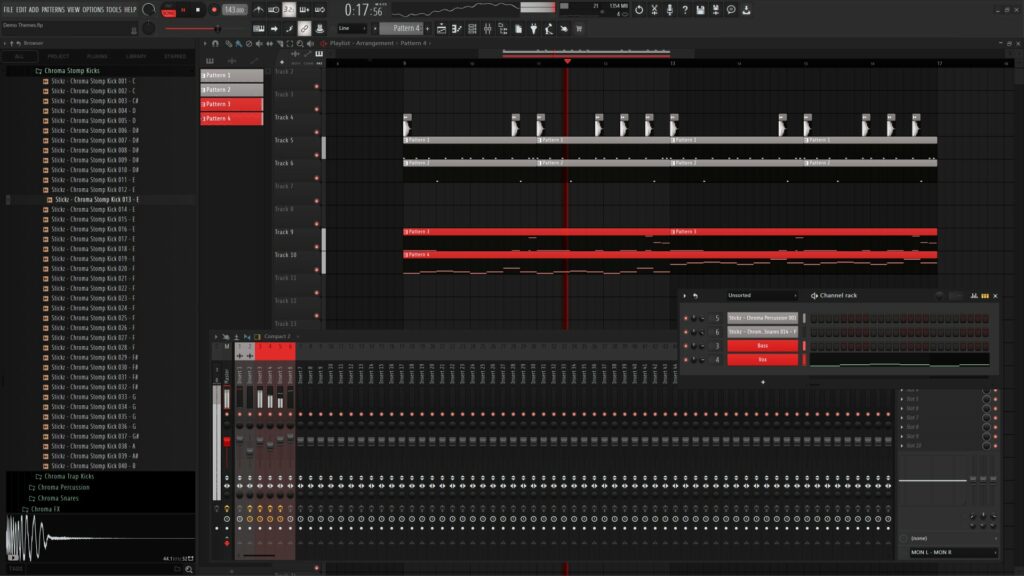 6. Premium Grey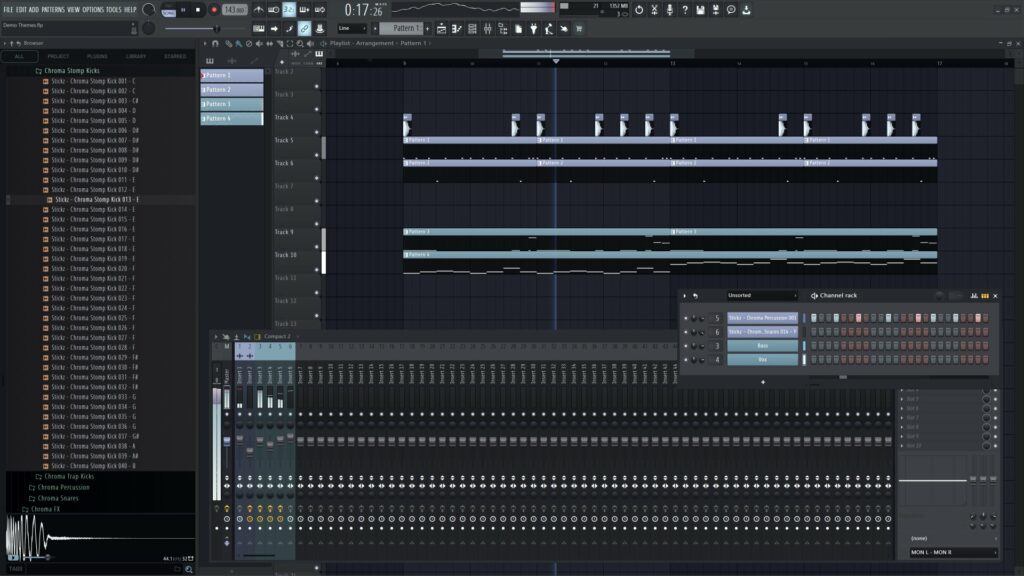 7. Highlight Yellow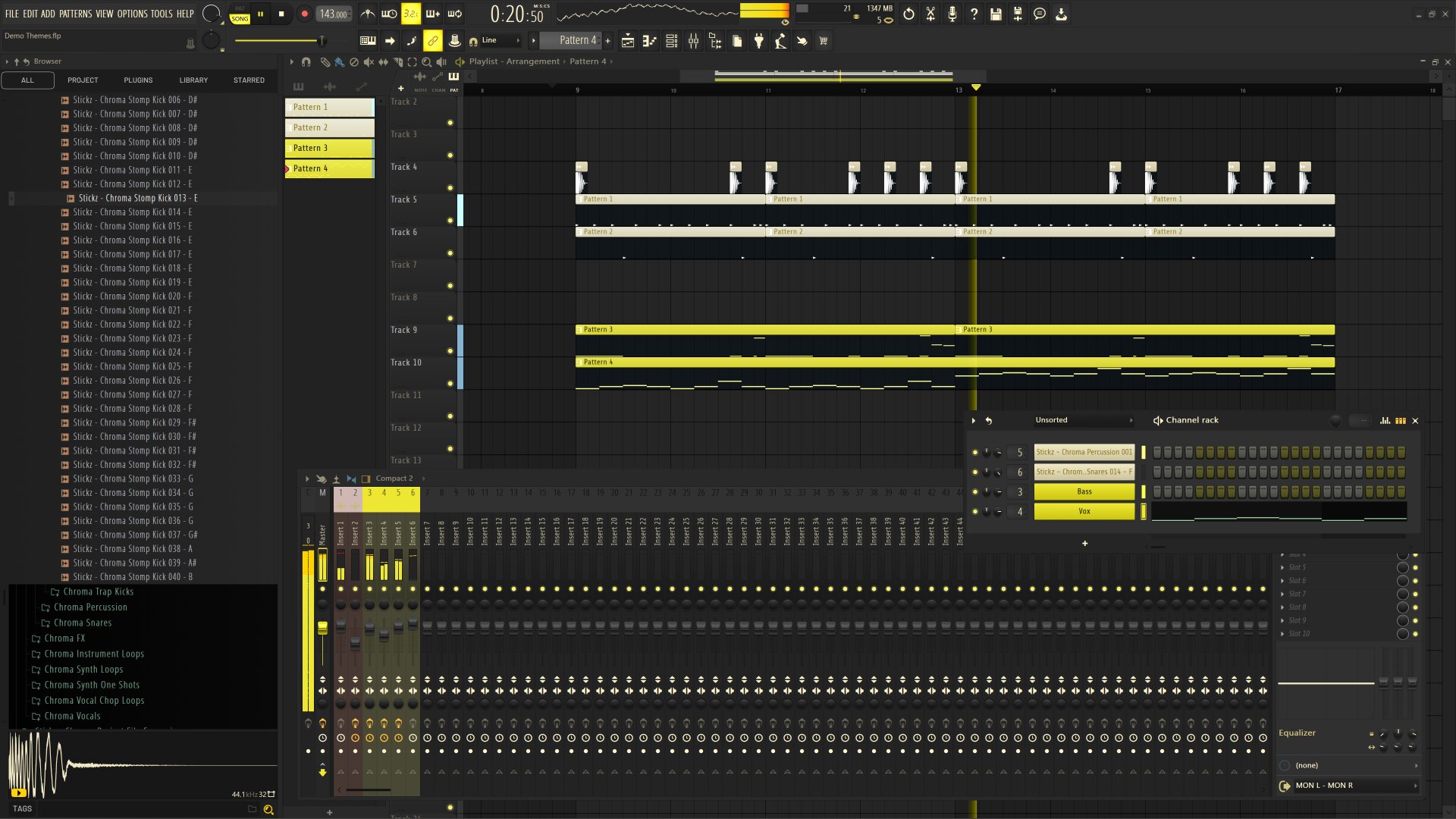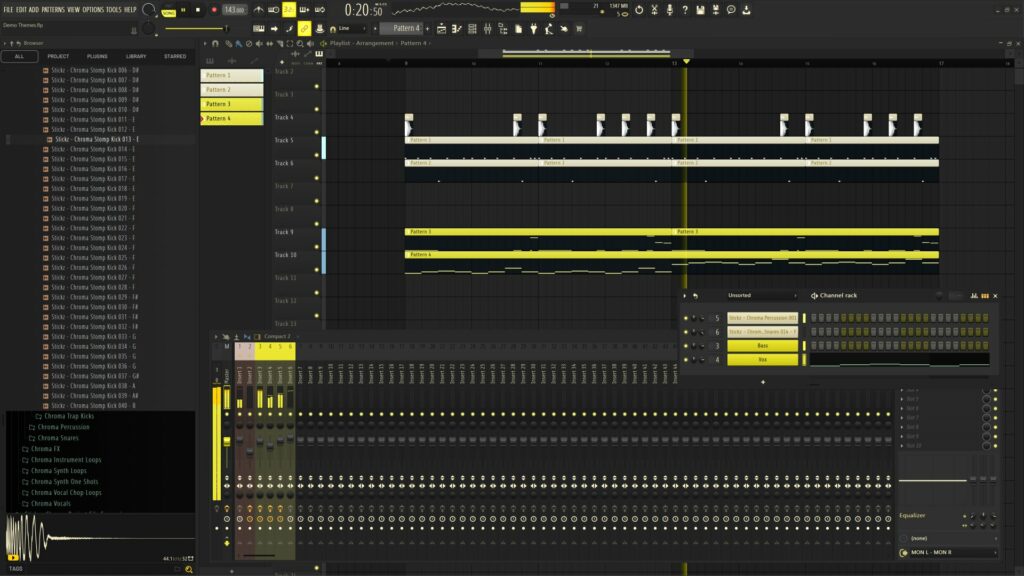 8. Orchid Purple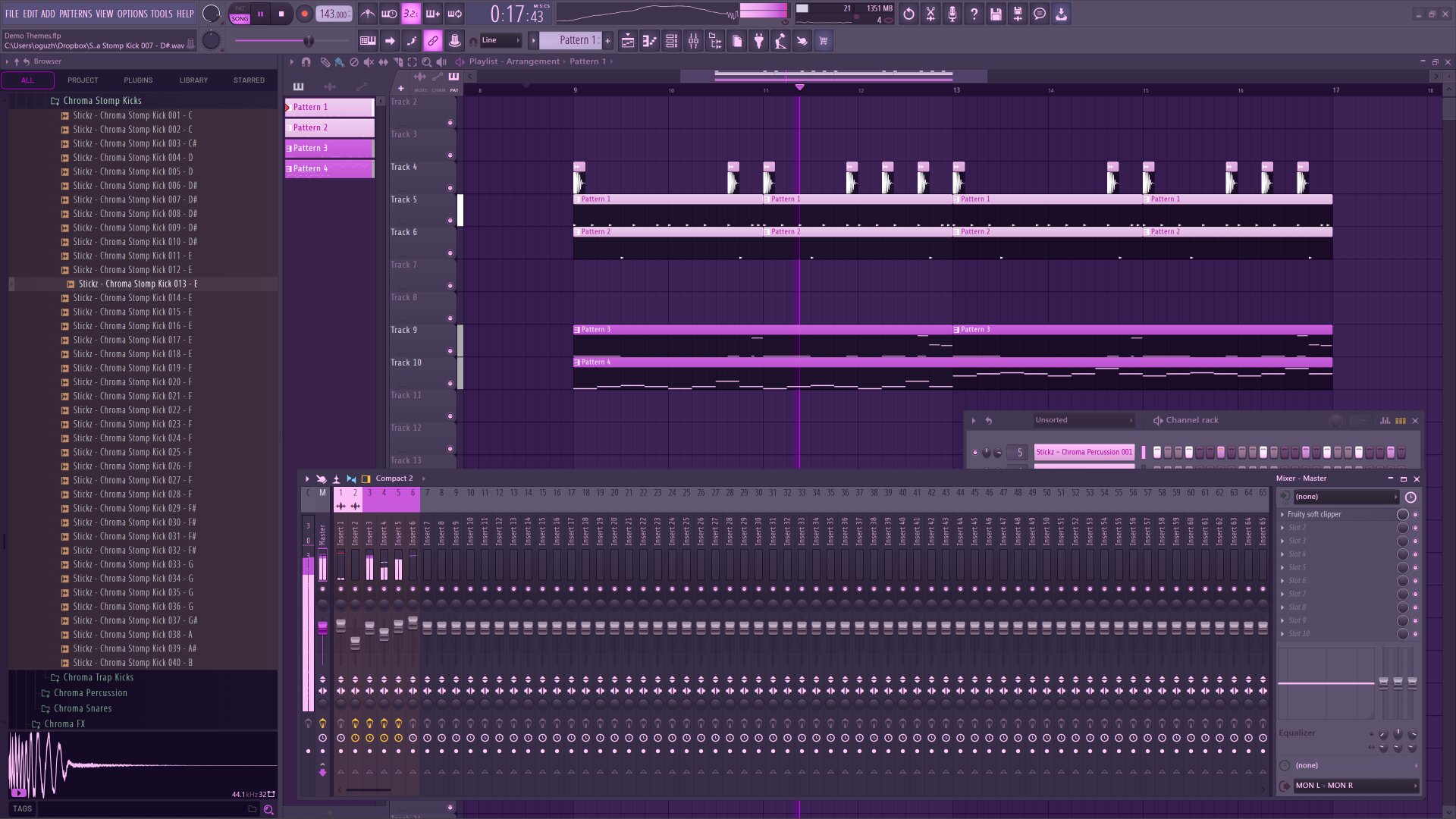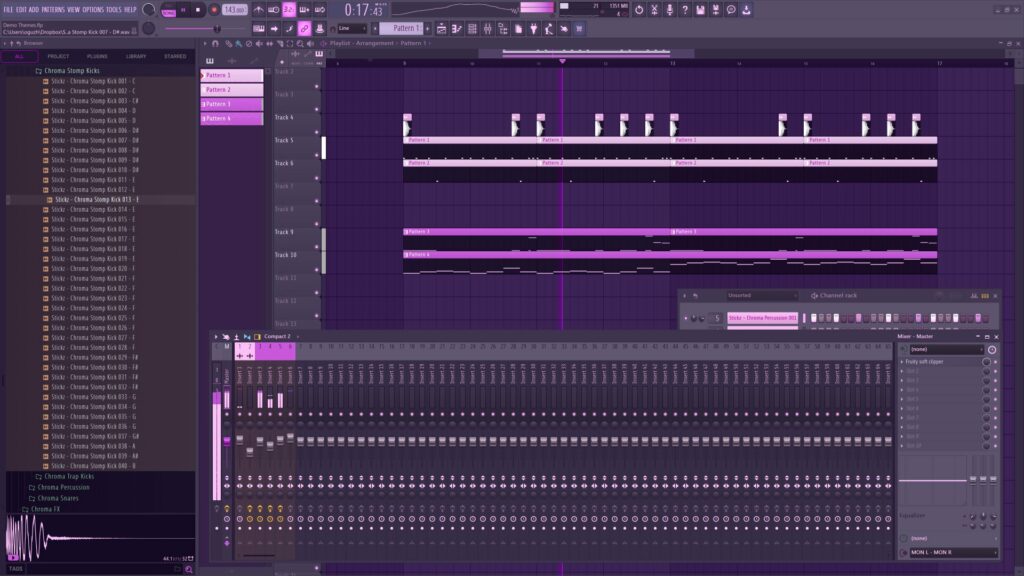 9. Prime Blue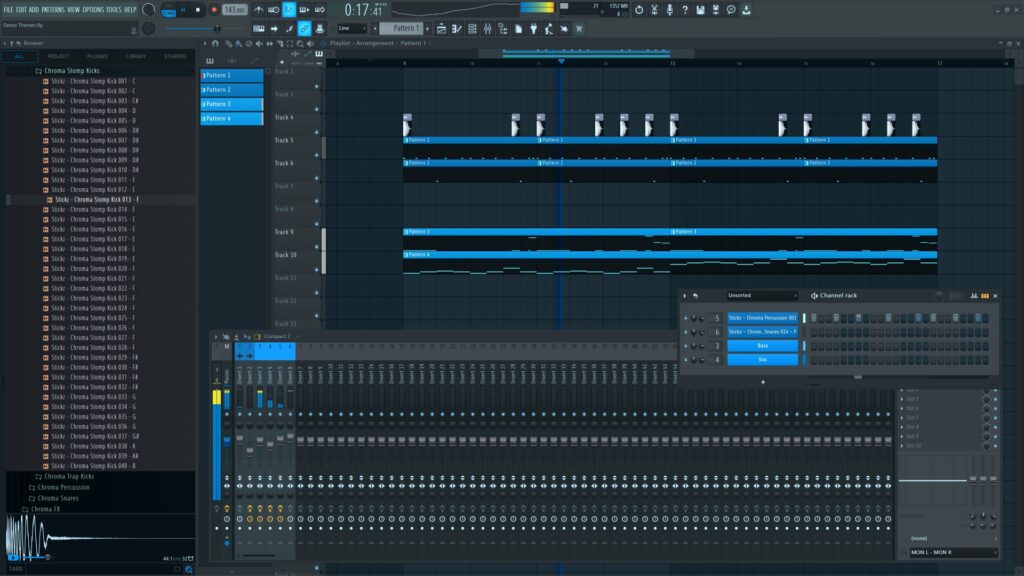 10. Dark Purple (Low Contrast)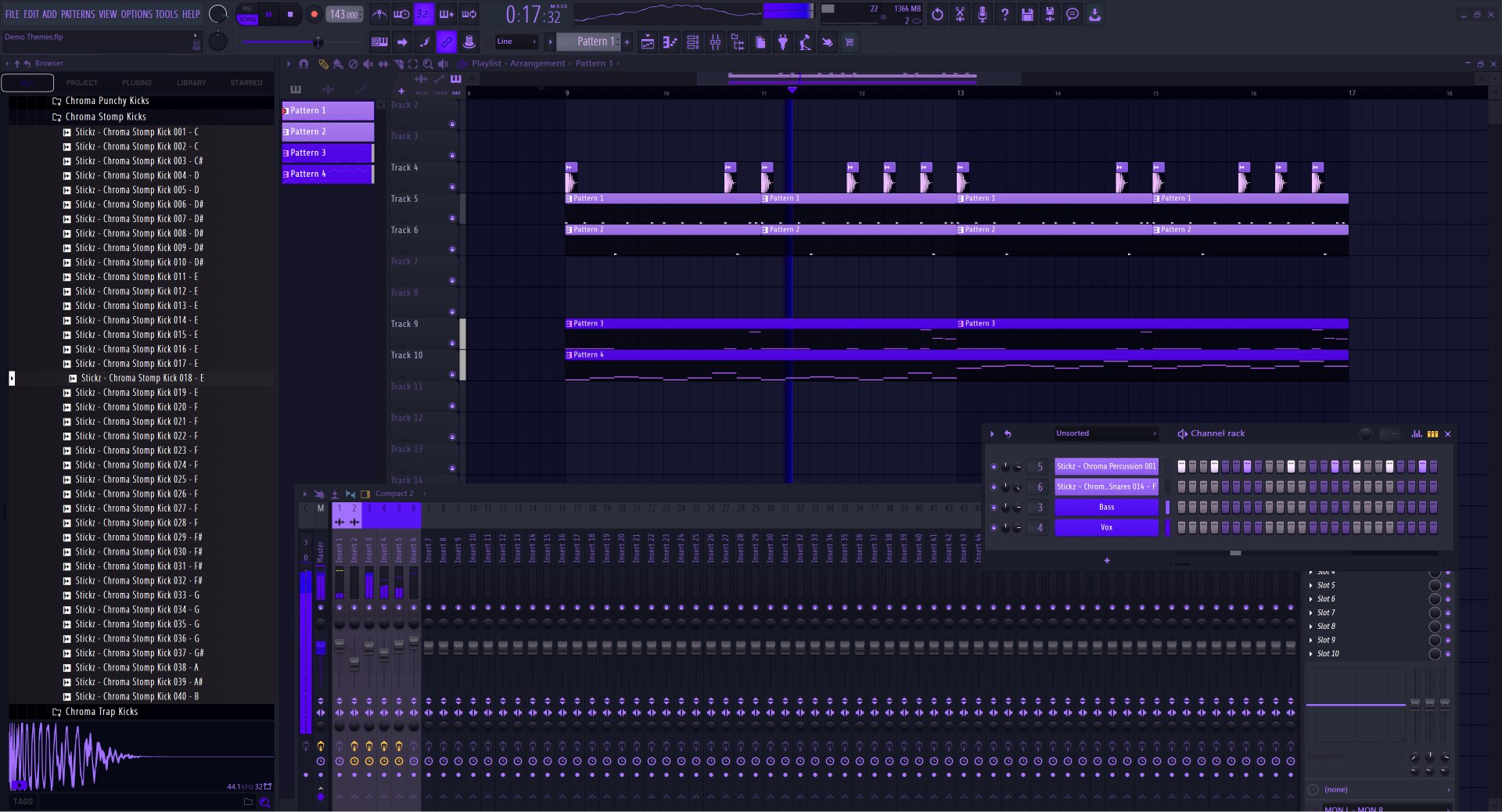 A deeply saturated purple on a dark background always looks wicked, but it's not necessarily practical since there's a very low contrast between the two. So looking at this color combo for a longer period of time can be irritating, especially if you have sensitive eyes. But for the few of you that like to rock these kinds of themes, here you go!
Free samples, loops, presets, and FL Studio projects.
If you want to grab some of the best free samples, loops, presets, and FL Studio projects to go along with all these new FL Studio 21 themes, check out our free downloads section. We have some of the highest-quality freebies out there!