How to get your music featured on Spotify playlists
Want to get featured on Spotify playlists? It's essential to quickly grow your audience, so here's how you can get on them.
Are you a musician or music producer looking to increase your exposure on Spotify? Getting your music featured on Spotify playlists is a great way to boost your streams and gain new fans. Here's a step-by-step guide on how to get your music featured on Spotify playlists and increase your chances of success.
---
Jump to section:
---
1. Optimize your Spotify profile
Before you start pitching your music to playlist curators, you must ensure your Spotify profile is fully optimized. This means having a professional profile picture, header image, and bio that accurately represents your brand and music style. Also, ensure you have a complete discography of your music on Spotify, including all your latest releases.
The more professional your profile looks, the more likely playlist curators will take your music seriously. Therefore, a well-branded Spotify profile is a must. If you didn't know, you can customize your profile via Spotify for Artists.
2. Find relevant playlists
The key to getting your music featured on Spotify playlists is finding playlists relevant to your music style and genre. Start by researching on Spotify to identify playlists that fit your style and audience. You can search for playlists by genre, mood, and activity or use Spotify's "Discover" feature to find new playlists based on your listening habits.
Simply put, if you have a catalog full of Deep House bangers, there's no point in pitching those to Hip-Hop/Rap Spotify playlists. But, on the other hand, pitching your music to LO-FI Spotify playlists is a no-brainer if your profile is filled with fire LO-FI beats.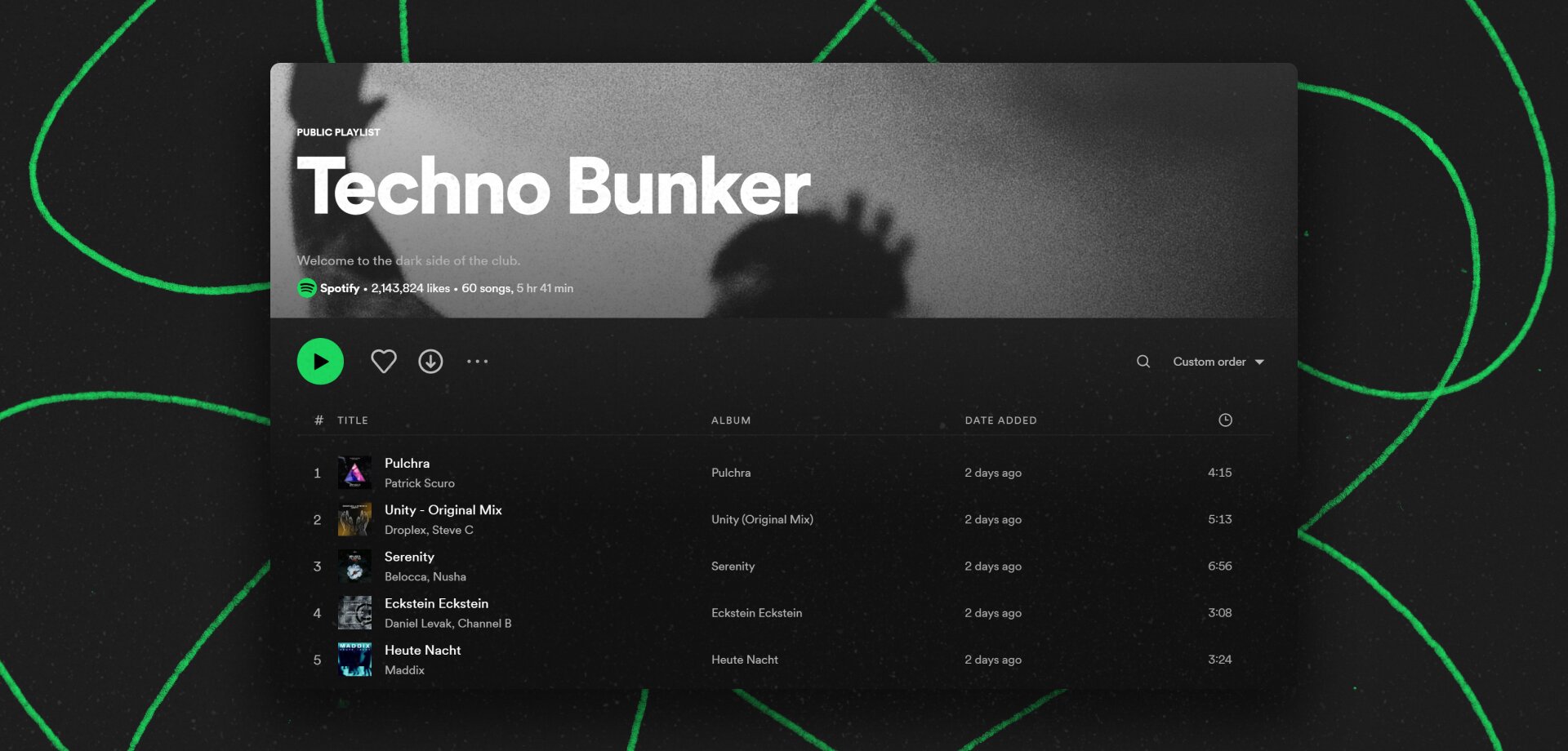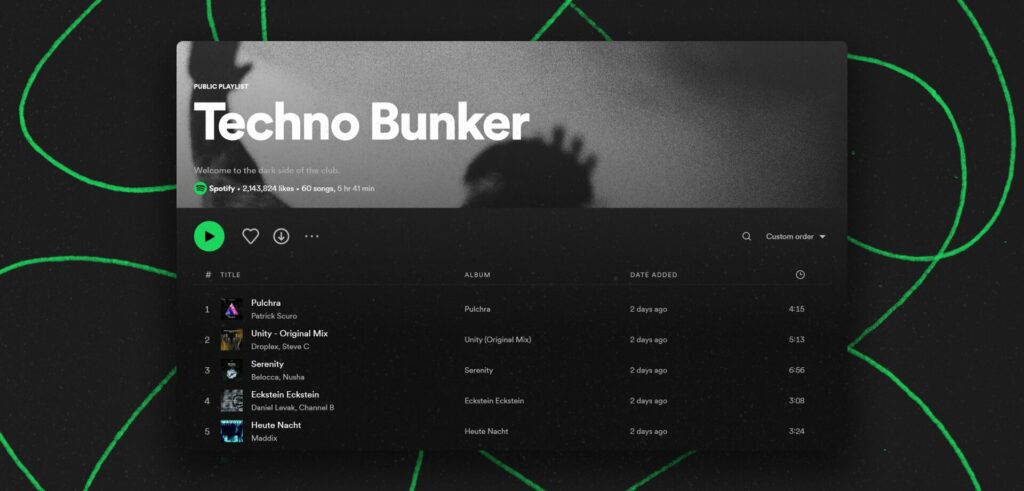 3. Connect with playlist curators
Once you've identified relevant playlists, you need to connect with the playlist curators responsible for curating them. Many curators have public contact information on their Spotify profiles, so you can reach out to them directly. You can also use social media platforms like Twitter or Instagram to connect with curators and build relationships.
Sometimes you'll even find contact information right within the Spotify playlist description. You can also look for Spotify Playlist Curator Groups on Facebook, Reddit, or other social media platforms.
4. Pitch your music
When you're ready to pitch your music, make sure to have a well-crafted pitch that includes relevant information about your music, such as your genre, style, and influences. It's also important to include links to your Spotify profile, as well as any other relevant information that may be of interest to the playlist curator.
Don't just drop off a link to your song and leave. That's the worst thing you can do. The best thing you can do when reaching out to someone in the industry is to provide value. So in your pitch, mention why they should add your music to their playlist and why it's beneficial for them.
For example, if they haven't updated their playlist in a while, your music may help keep their playlist fresh, or you can offer a Story post to drive traffic to their Spotify playlists once they add your music to them.
Make it a win-win situation. Don't just ask for free promo that only you benefit from.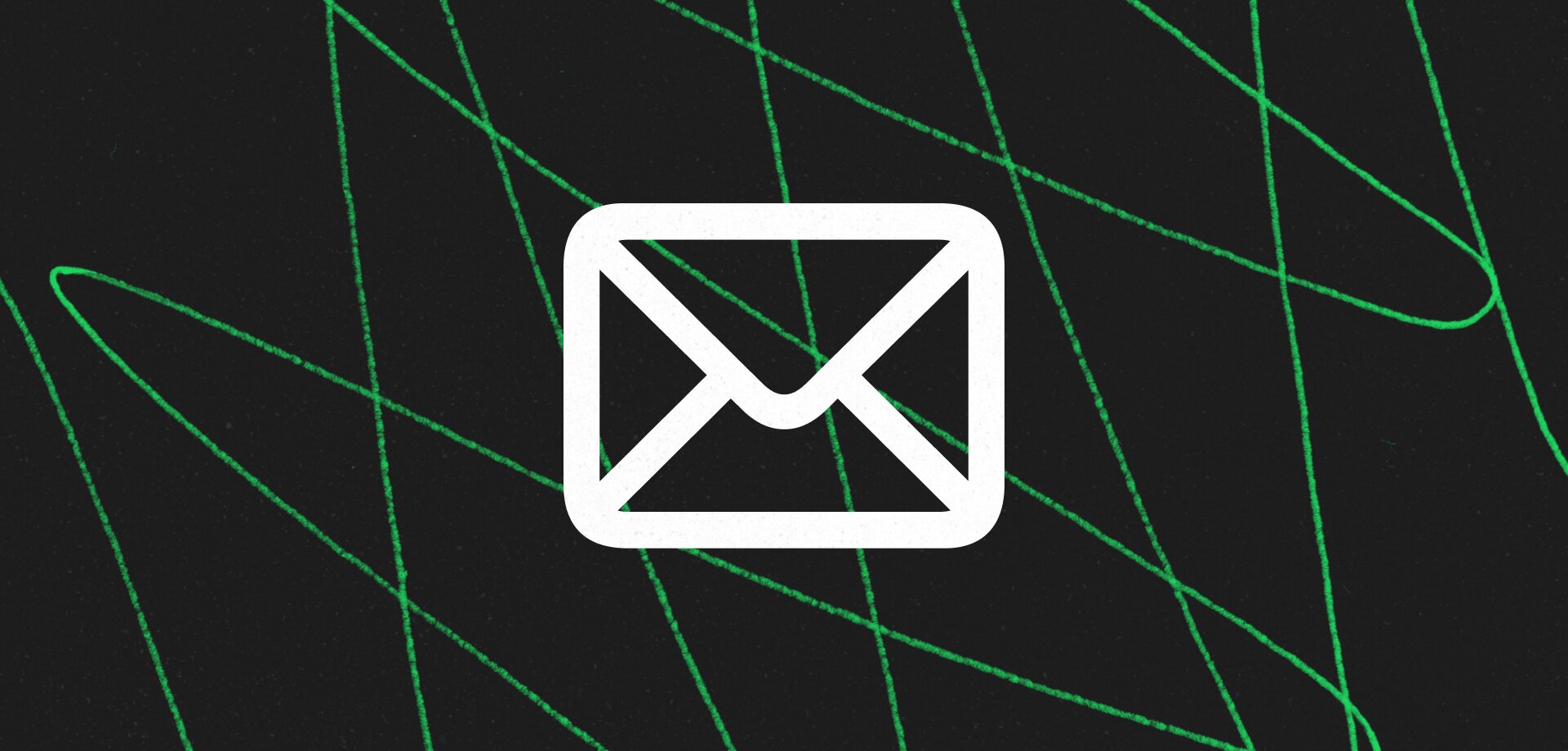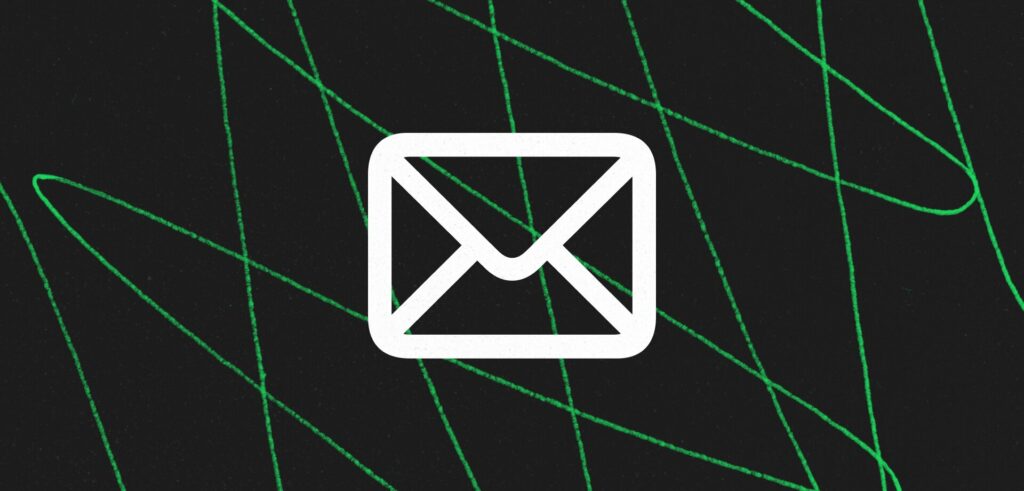 5. Follow up and build relationships
Getting your music featured on Spotify playlists can take time and effort, so it's essential to follow up with playlist curators and build relationships with them. Keep in touch with the curators who have shown an interest in your music, and share your new releases and updates with them regularly.
Avoid spamming curators at all costs. If you've pitched your music and haven't heard back within two weeks, consider your pitch denied. Do not follow up on your pitch either since, depending on the size of their Spotify playlists, they may get a ton of submissions daily. However, feel free to pitch your music again anywhere from 3-6 months later when you've put out a couple of new releases.
6. Use Spotify for Artists
Spotify for Artists is a powerful tool that can help you track your streaming data, audience demographics, and playlist placements. By monitoring your Spotify data, you can identify which playlists generate the most streams for your music and use this information to improve your pitching and promotion strategies.
It's essentially the backbone of your Spotify profile and the dashboard to handle anything on the back end. Simply a must for anyone that takes their music seriously. Also, it's free to sign up, so why not?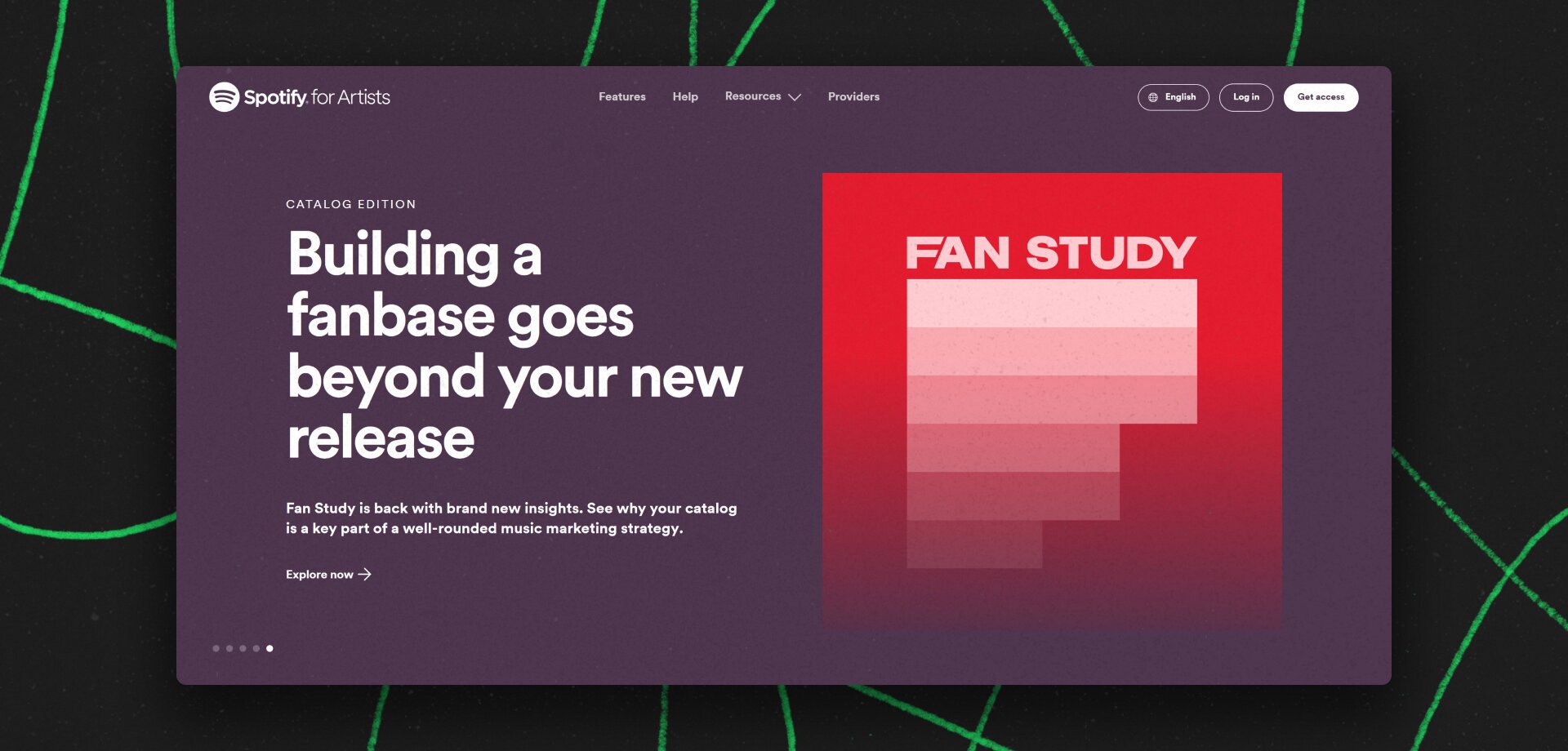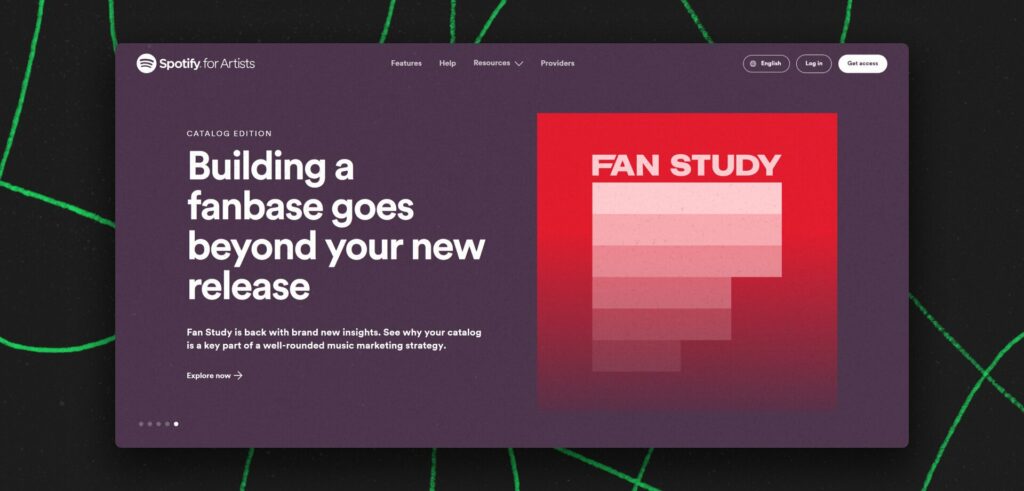 7. Partner with playlist promotion services
If you're struggling to get your music featured on Spotify playlists, you may want to consider partnering with a playlist promotion service. These services specialize in helping independent artists and labels get their music featured on relevant playlists and can be a great way to boost your exposure and streams.
However, like pretty much any service out there, these cost money. They may be well worth what you're paying for if you're already a well-established artist. However, if you're new, doing it yourself at no cost may be the way to go. Even if it can be time-consuming and a lot of work.
8. Don't forget Apple Music & Co.
While Spotify may be the biggest music streaming platform at the moment, there's no reason why you shouldn't apply the same practices to other big streaming platforms like Apple Music, Amazon Music, and YouTube Music, for example.
Playlists are just as relevant on these platforms — and since they aren't "as big" as Spotify, the competition of other musicians trying to get on playlists is low, so you may have better chances of getting your music featured.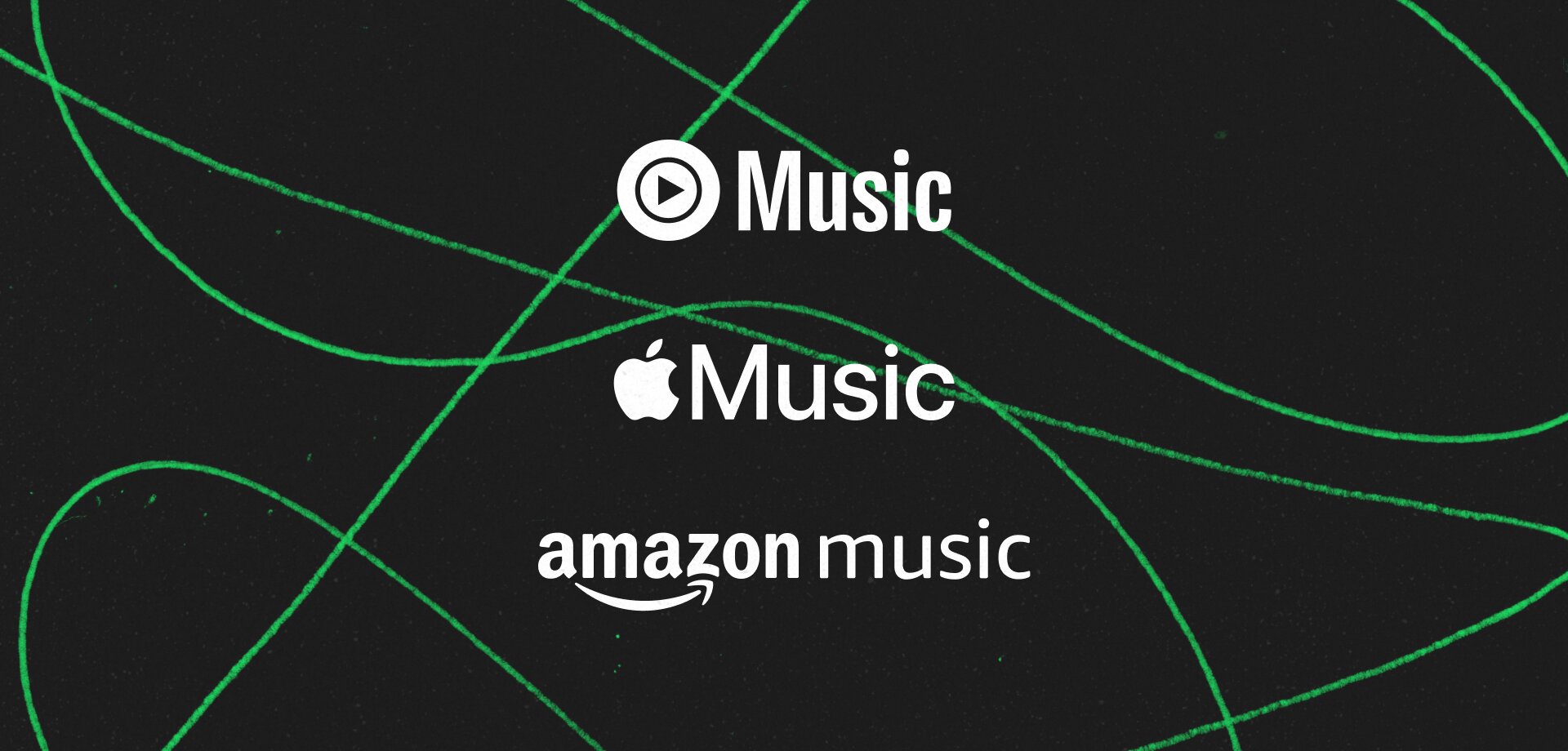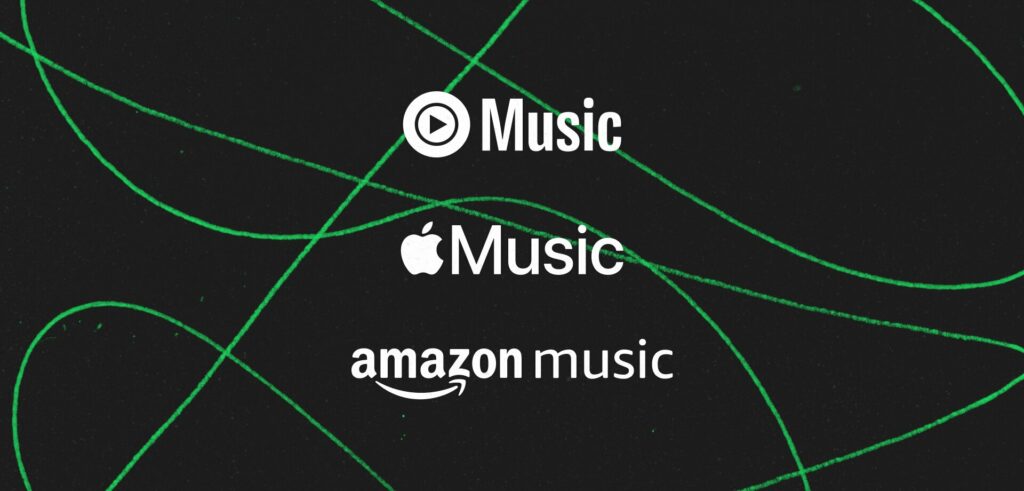 Conclusion
In conclusion, getting your music featured on Spotify playlists can be a game-changer for your music career. By following these tips and best practices, you can increase your chances of success and build a strong presence on the platform. Remember to always focus on building relationships with playlist curators and providing high-quality music that resonates with your audience.