Having great effect plugins in your plugin-arsenal is essential to getting the best sound possible. While your DAW comes with a whole suite of fantastic effect plugins, third-party effect plugins can often sound better, be more efficient, or do things your stock effect plugins can't.
The great thing about free effect plugins is that they are precisely that. Free. So you can try out as many as you want until you find the perfect ones for your needs. We'll share our 7 favorite free effect plugins that we use all the time in our productions and when designing our samples.
We also ensured that every plugin in this list works on both Windows & Mac. In addition, they are all available in the VST, AU, and AAX formats, so these will work in all major DAWs like FL Studio, Ableton Live, Logic Pro X, Cubase, and many others.
1. OTT by Xfer Records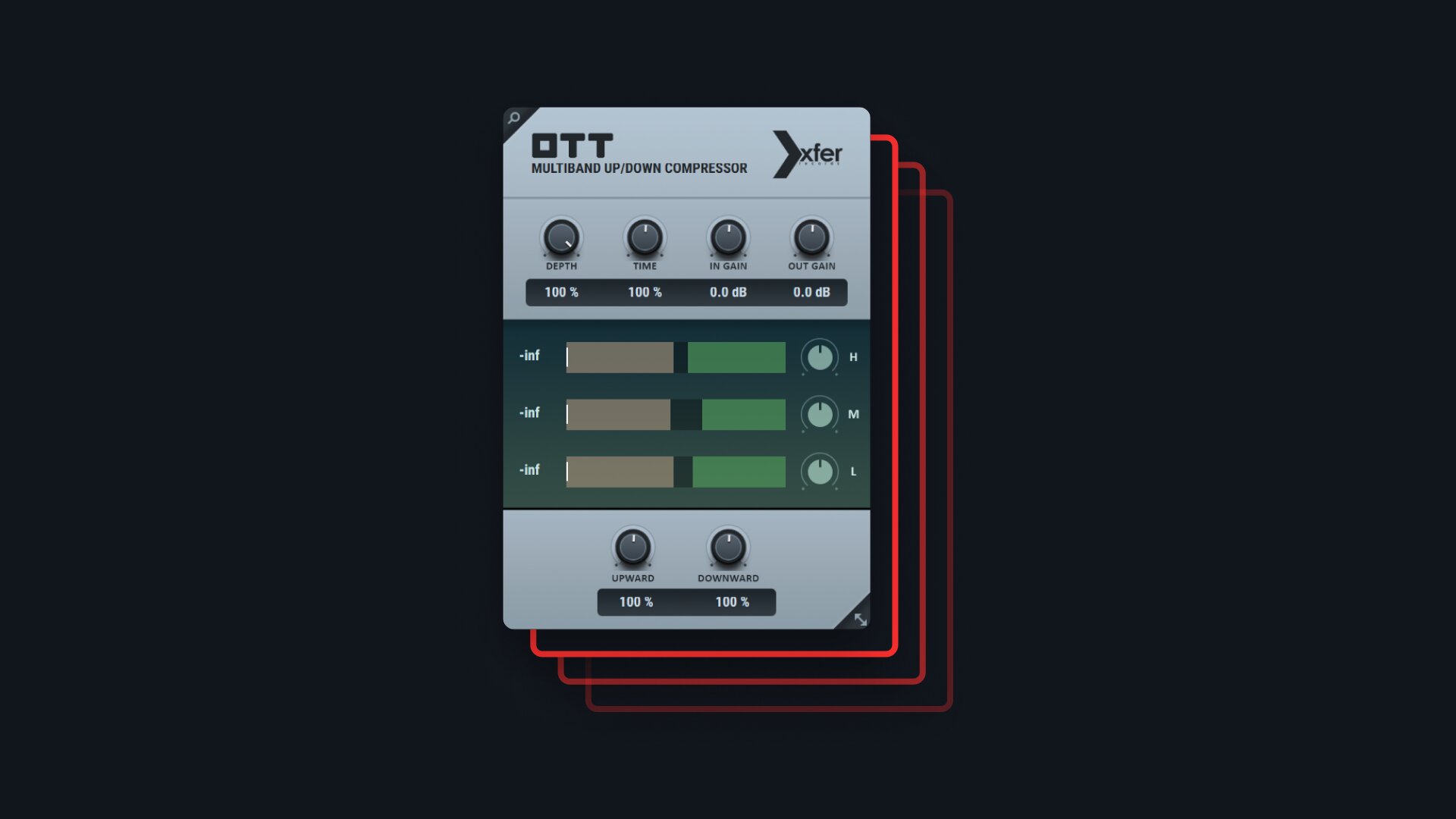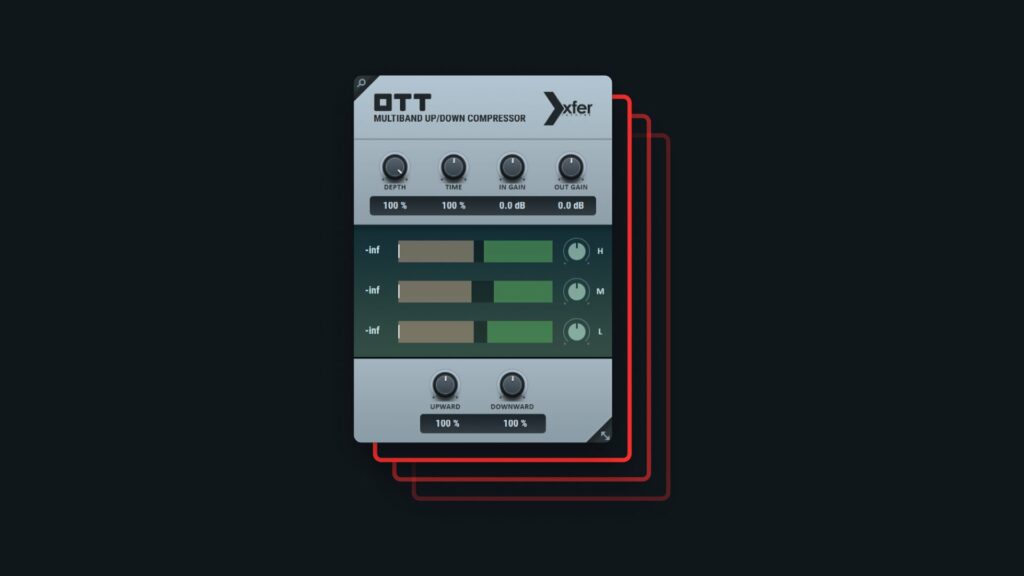 This one is a classic and a must for anyone that produces EDM music. It's a free multiband compressor perfect for adding extra punch and heft to any sound. It uses a combination of upwards and downwards compression, which makes it different from a regular multiband compressor.
Whether you want to glue some synths together, beef up a bassline, or bring out your drums, this plugin can do it all. Just be careful with it and use it sparingly. It has a very aggressive sound, so in most cases, you'll want to set the "DEPTH" knob (kind of like a mix knob) to anywhere from 5%-25%. That seems to be the sweet spot.
Also, Ableton Live users don't necessarily need this plugin. It's based around the "OTT" preset in Ableton's stock multiband compressor. Search "OTT" under your "audio effects" to find it.
OS: Windows & Mac (Native ARM Support)
Format: VST, VST3, AU, AAX
Download: Easy & quick direct download
2. Magic Switch by Baby Audio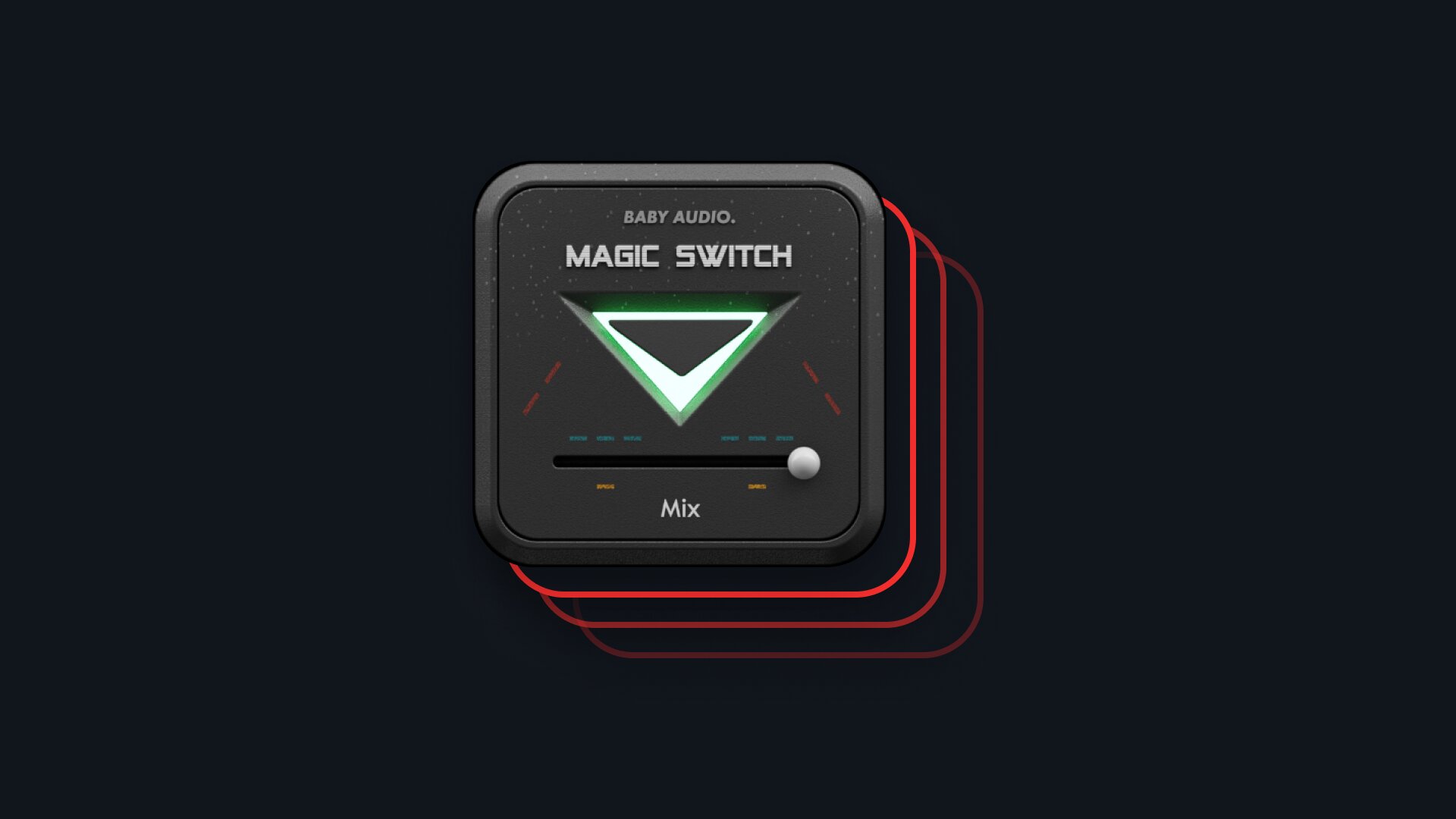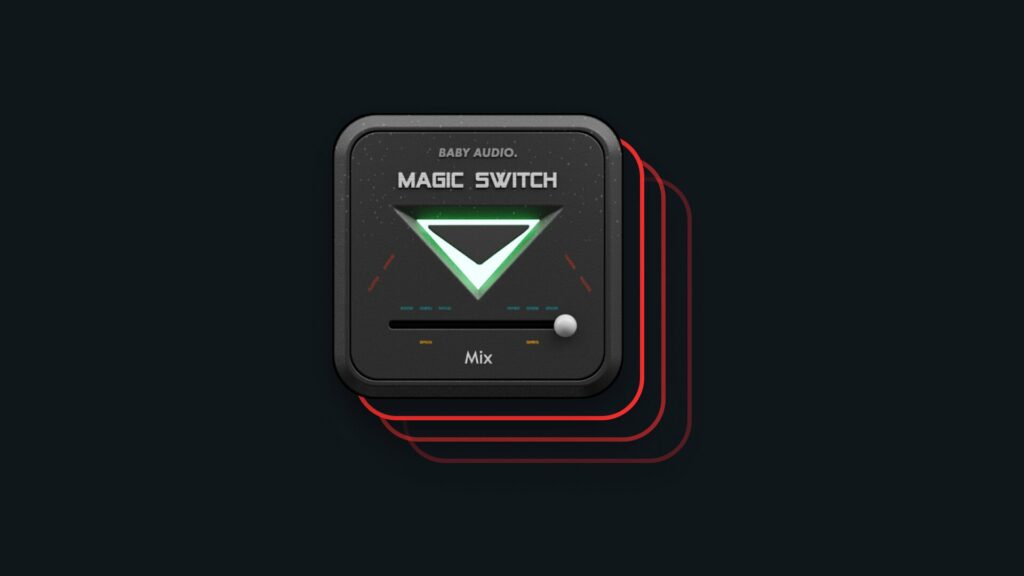 This super simple but incredibly effective plugin can add a lot of life to any sound. It's one of those effect plugins that does one thing, and it does it perfectly. Magic Switch is essentially a chorus plugin inspired by the classic Juno chorus. It simply sounds fantastic, no matter what you put it on. Vocals, guitars, synths, you name it.
It's also straightforward to use. You just throw it in your processing chain and dial in the amount of chorus with the mix slider. That's it.
OS: Windows & Mac (Native ARM Support)
Format: VST, VST3, AU, AAX
Download: Requires email newsletter signup to download
3. Tape Cassette 2 by Caelum Audio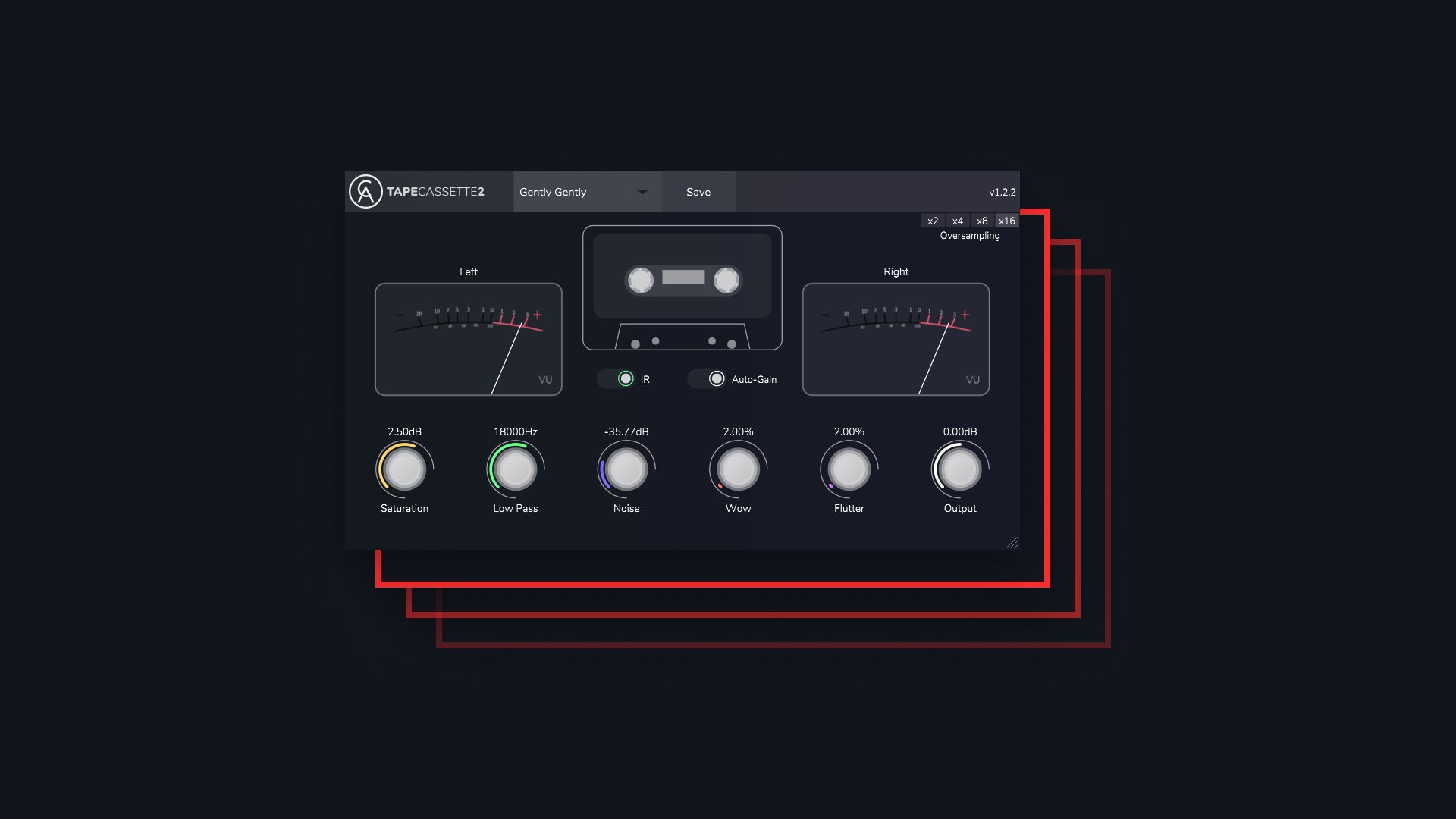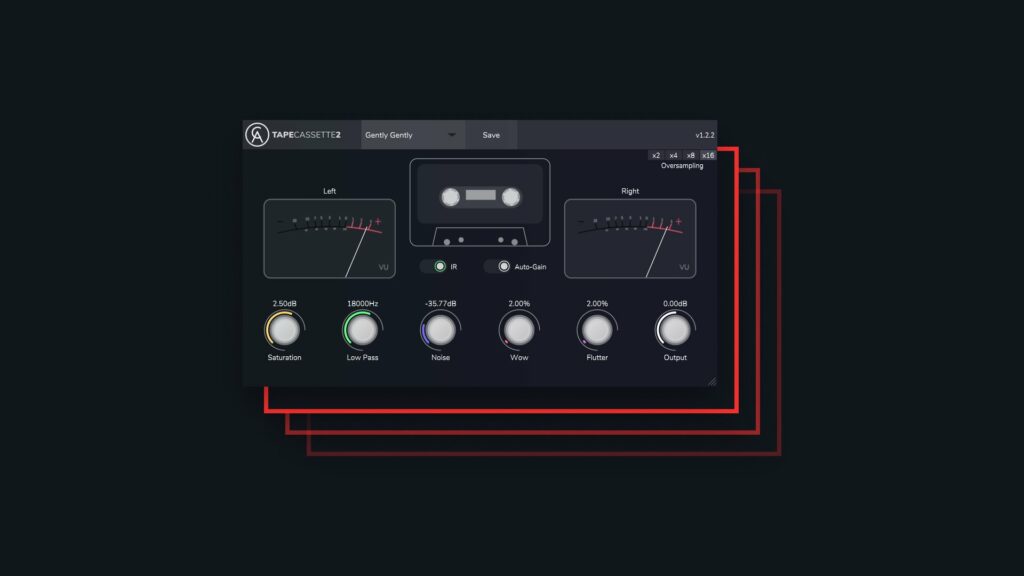 This fantastic free tape emulation plugin gives your sounds a pleasant vintage vibe. It's based on a classic cassette deck and has all the features you would expect, like noise, wow & flutter, and saturation.
The Tape Cassette 2 plugin also has excellent presets to get you started. The best part is that the noise is sampled from an actual cassette player giving your sound the perfect texture. So whether you want a really dirty and old sound or add just some light character and warmth, this one is the plugin to go with.
OS: Windows & Mac
Format: VST3, AU, AAX
Download: Requires account creation to download
4. Ozone Imager 2 by iZotope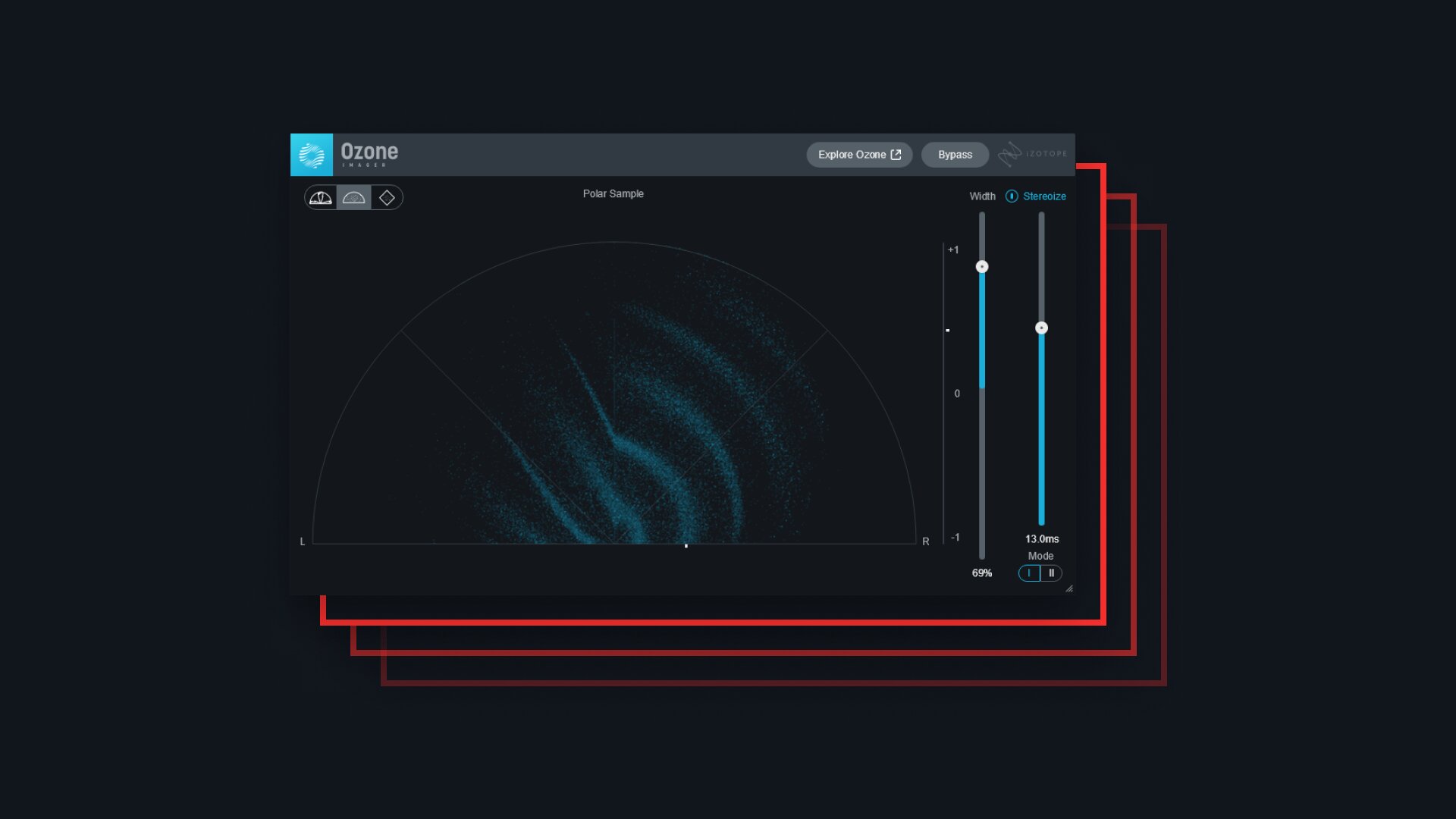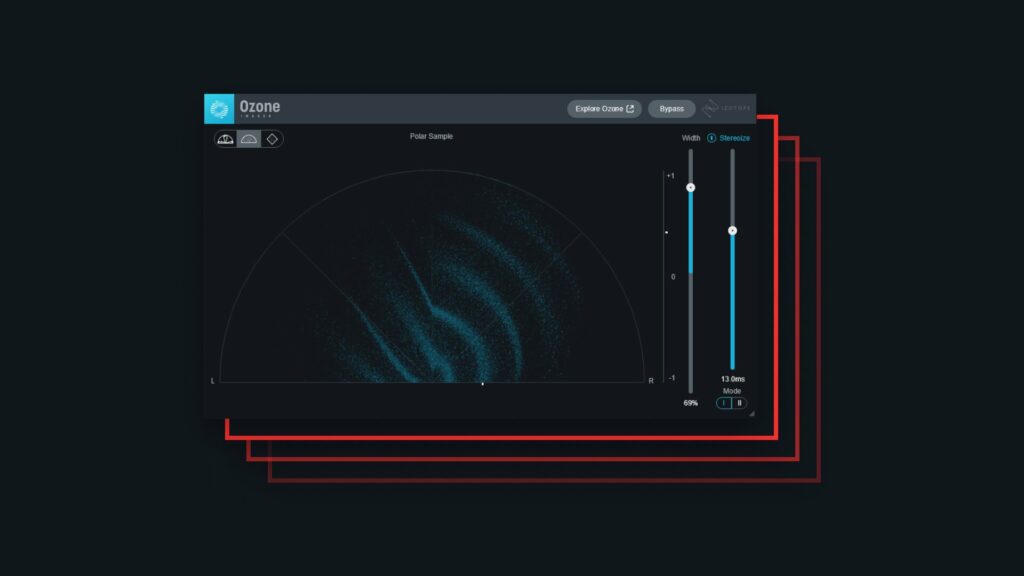 This free stereo imaging plugin does an incredible job of making your sounds bigger and more spacious. It's super easy to use with simple controls. The "Width" control determines how wide you want the sound to be. If you have a mono signal, you can enable the "Stereoize" control and pick between two different stereo modes to add width to a mono sound.
The best part is that Ozone Imager 2 uses mono-compatible stereo algorithms. Most stock imager effect plugins do not do that, making this one the perfect alternative. Additionally, it has a fantastic vectorscope meter, allowing you to visualize your stereo field.
OS: Windows & Mac
Format: VST, VST3, AU, AAX
Download: Requires account creation to download
5. Supercharger by Native Instruments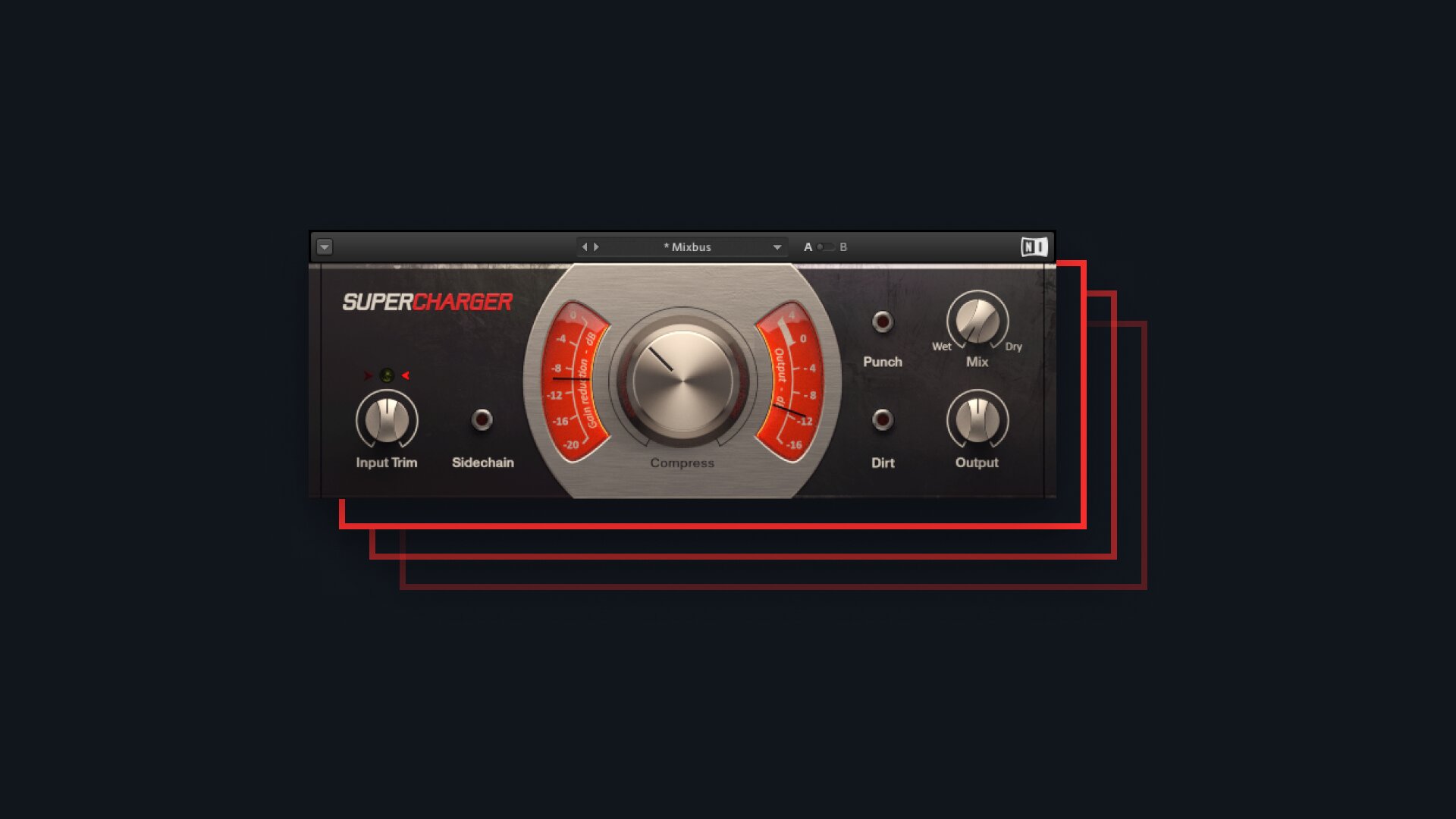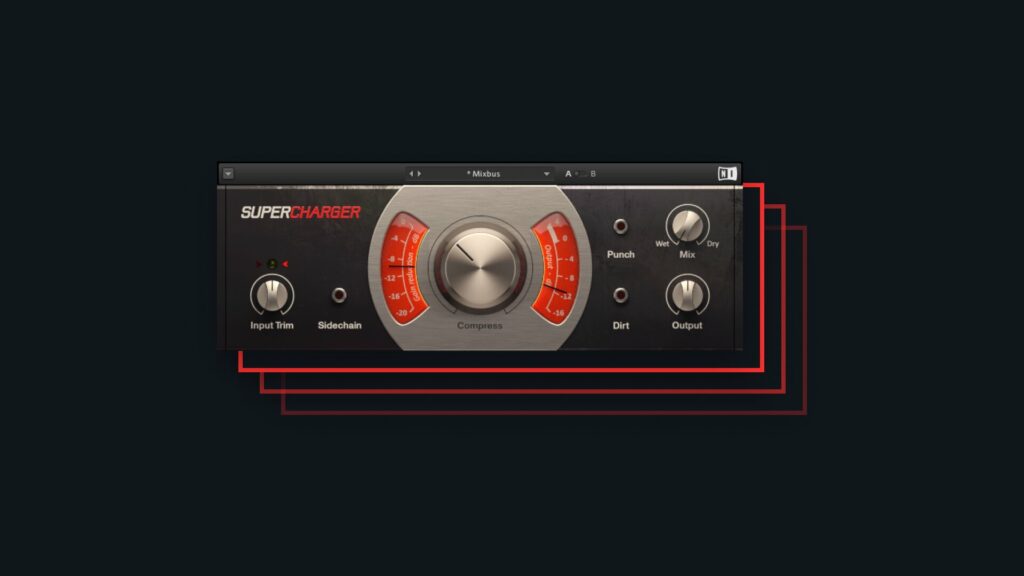 Supercharger is a highly easy-to-use and effective compressor plugin inspired by the harmonic-rich sound of pure tube compression. It's perfect for giving your sound some extra punch and presence.
The best part about Supercharger is that it doesn't require complex parameter tweaking. You simply dial in the amount of compression with the big "Compressor" knob. In addition, you can enable the "Dirt" or "Punch" mode for a different tone and extra dirty or gritty sound. It even comes with a "Mix" knob, making it perfect for parallel compression.
OS: Windows & Mac
Format: VST, VST3, AU, AAX
Download: Requires account creation to download
6. Valhalla Super Massive by ValhallaDSP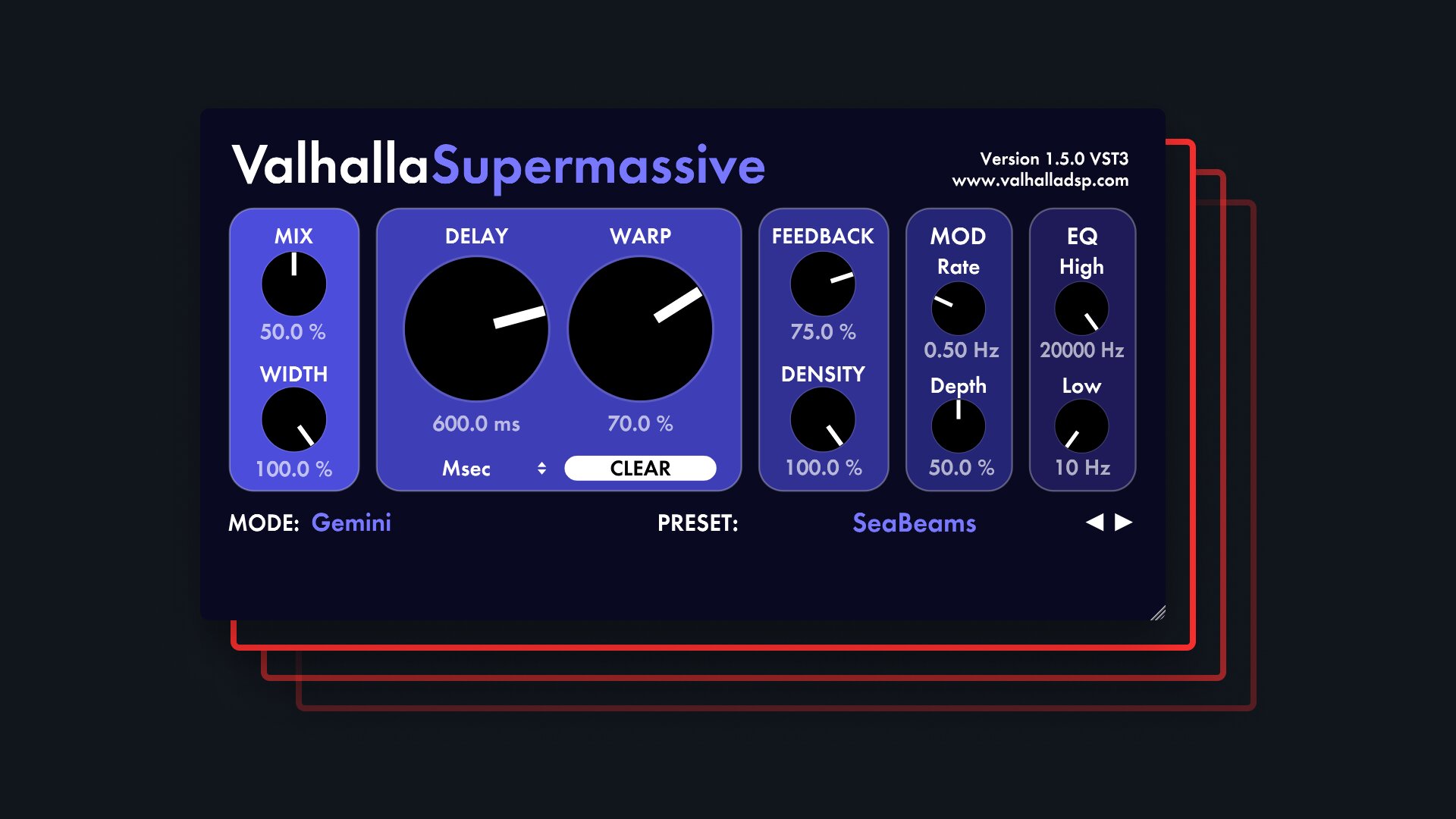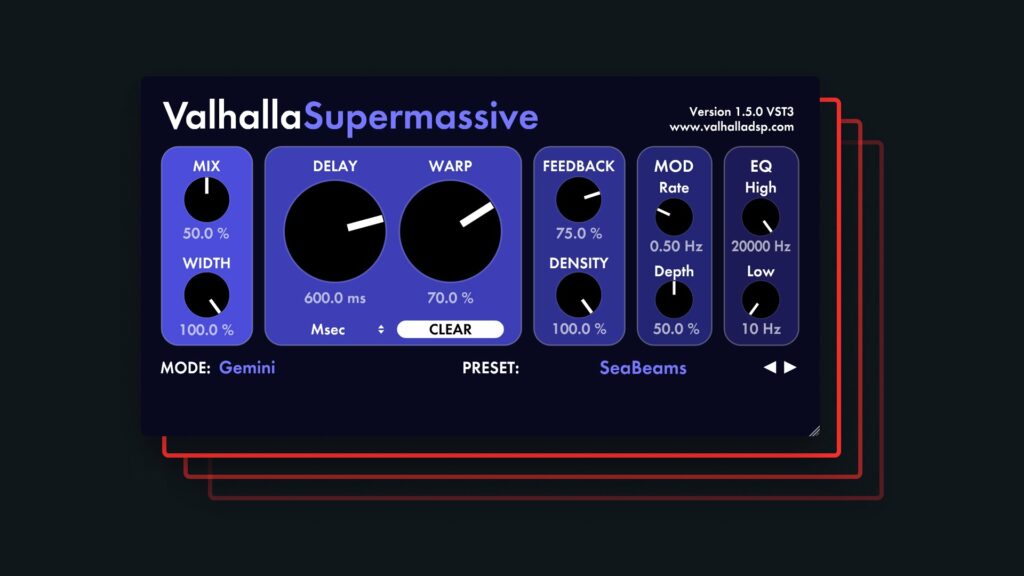 As the name suggests, this plugin is perfect for massive reverb and echo effects. It's incredibly versatile and can be turned into a lush reverb, playful delay, and even a chorus or flanger.
While all the knobs can look intimidating at first, it's actually very easy to use. Just tweaking a few knobs can give you a completely different sound already. However, you don't have to get into how the plugin works since there are many awesome presets to browse through.
This is one of those effect plugins where you're genuinely surprised it's free. It's that good and fun to experiment with.
OS: Windows & Mac (Native ARM/M1 Support)
Format: VST, VST3, AU, AAX
Download: Easy & quick direct download
7. Fresh Air by Slate Digital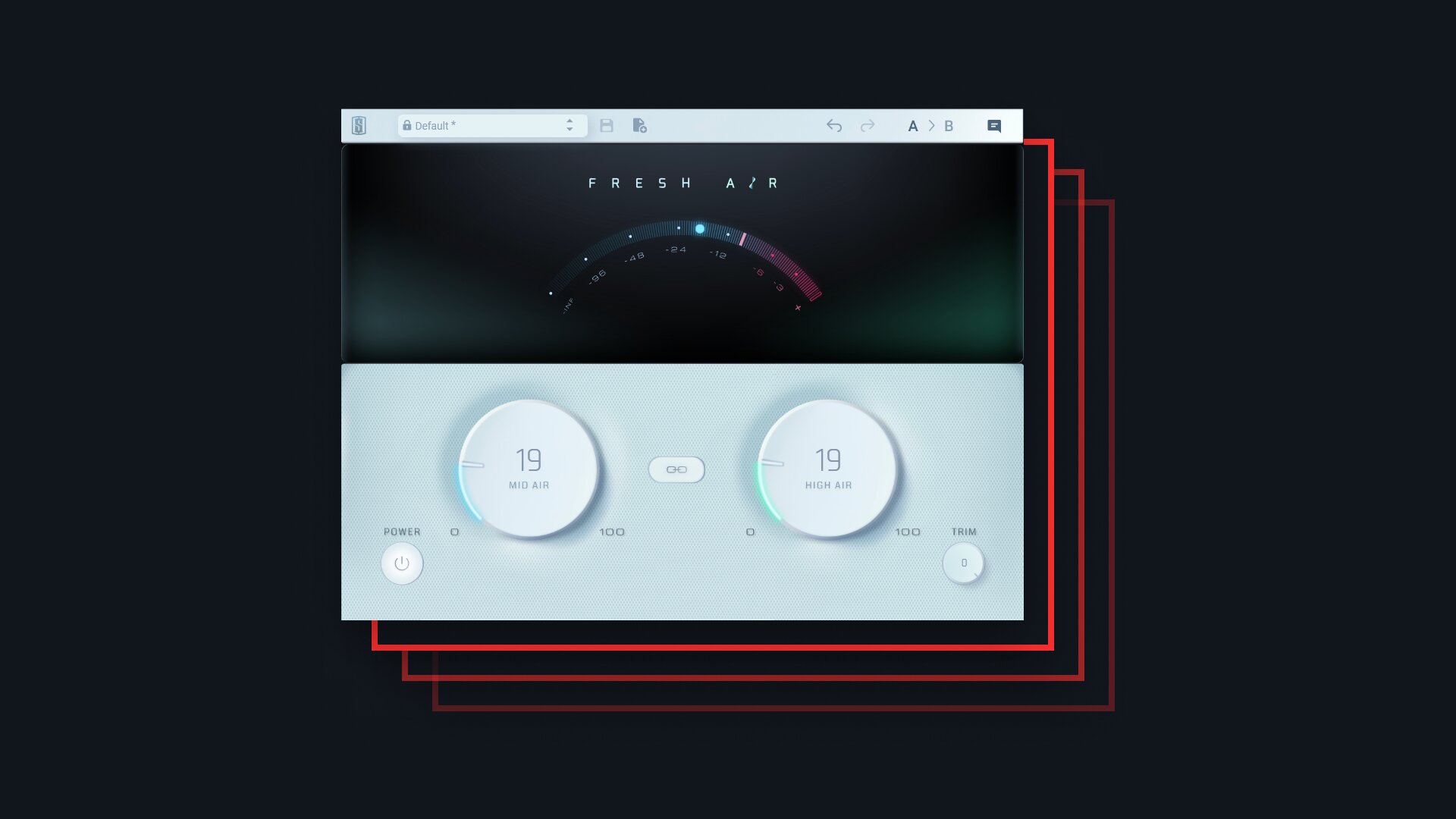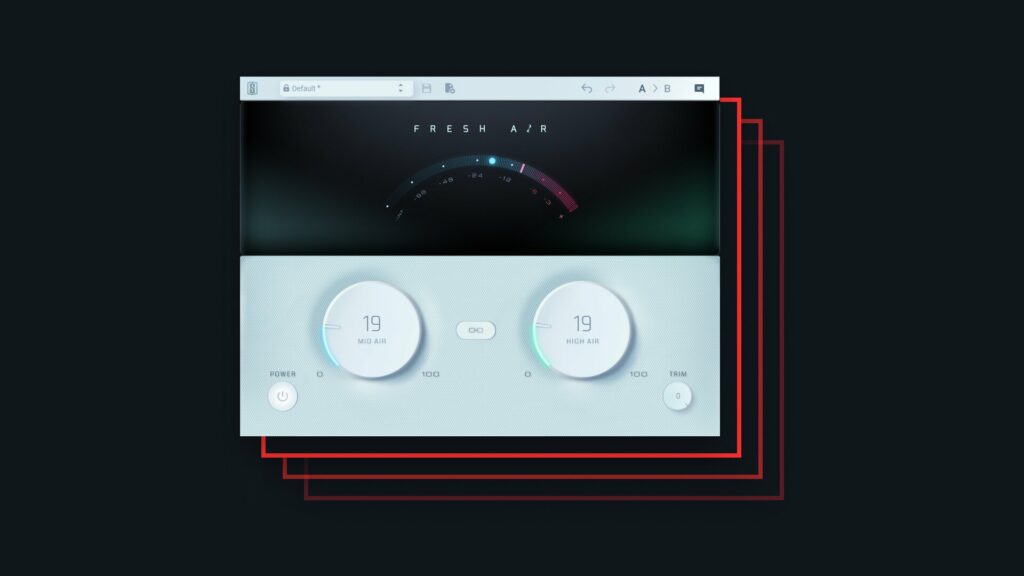 Rather than a simple EQ boost, this plugin uses a mixture of vintage exciters and dynamic processing to add life to your high-end. It works great on single instruments and vocals, but also on bus channels and the master channel.
It's also one of those effect plugins that are just extremely easy to use. You have two knobs to play with. A "Mid Air" knob that adds some clarity to your high-end above 2kHz and a "High Air" knob for that extra sizzle above 6kHz.
OS: Windows & Mac
Format: VST, AU, AAX
Download: Requires account creation to download