HEARTS
Guitar Loop Toolkit
Catchy loops.
Label-ready hits.
Hit-ready guitar loops. Who doesn't like that?
Every producer needs hit-ready guitar loops in their sound arsenal, so we crafted HEARTS, a collection of 75 catchy and inspirational guitar loops. These are perfect song-starters that let you quickly produce label-ready bangers around them and fuel your creative juices whenever you feel uninspired. On top of that, all loops are 100% royalty-free, so whatever song you turn them into is yours to keep forever. HEARTS is also an entirely FREE sample pack, so there's no reason not to get it right now!
Guitar Loop 002 - 90BPM Emaj
Guitar Loop 022 - 128BPM Dmin
Guitar Loop 010 - 100BPM Cmin
Guitar Loop 026 - 128BPM Bmin
Guitar Loop 040 - 150BPM F#min
Guitar Loop 012 - 100BPM Fmaj
Guitar Loop 018 - 115BPM C#maj
Guitar Loop 043 - 150BPM Bmaj
Guitar Loop 023 - 128BPM Emin
Guitar Loop 041 - 150BPM Gmaj
Guitar Loop 034 - 140BPM Bmaj
Guitar Loop 050 - 160BPM Bmin
All audio demos are raw 128kbps MP3 renders, and have not been processed or enhanced in any way.
Supercharge it with project files.
To prove how capable the free guitar loops in HEARTS are, we crafted five premium project files. These are five professionally produced tracks allowing you to study how label-ready hits are made. Reverse-engineer the mixing, mastering, layering, arrangement, sound design, sound selection, and many more production techniques. There's no better way to learn than by example — and with the HEARTS Project File Expansion, you're getting some of the best project files out there!
Get it for free or bundle it up.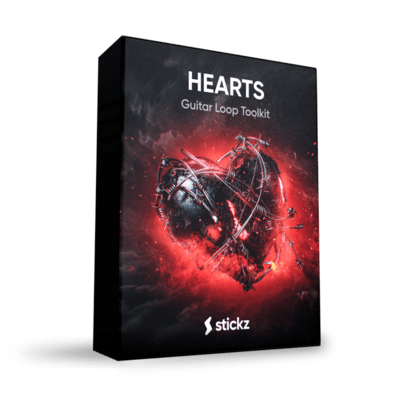 ---
HEARTS
Guitar Loop Toolkit
---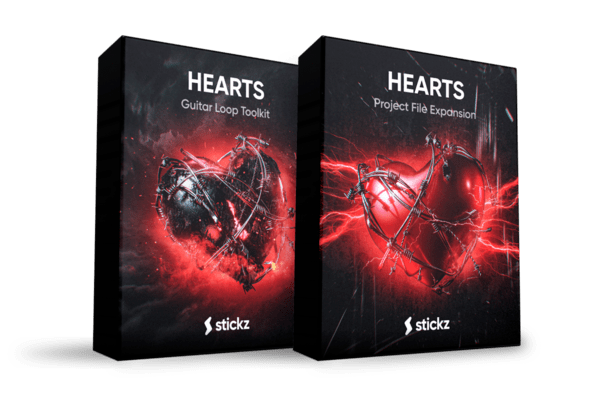 ---
75 Guitar Loops
5 Project Files