4 effective marketing strategies for music producers
If you want your music to be heard & build a strong fanbase, you need a solid marketing strategy. Here are some essential marketing strategies for music producers.
Music production has become a very competitive industry. To succeed, you need to be utilizing the latest and greatest marketing strategies for music producers. We will discuss 4 essential marketing strategies to help you reach more fans and build a better brand as an artist.
Whether you're just starting out as a music producer or you've been in the game for a while, the sooner you come up with solid music marketing strategies, the better. Using these strategies is a must in 2022, 2023, and beyond.
1. Utilize social media platforms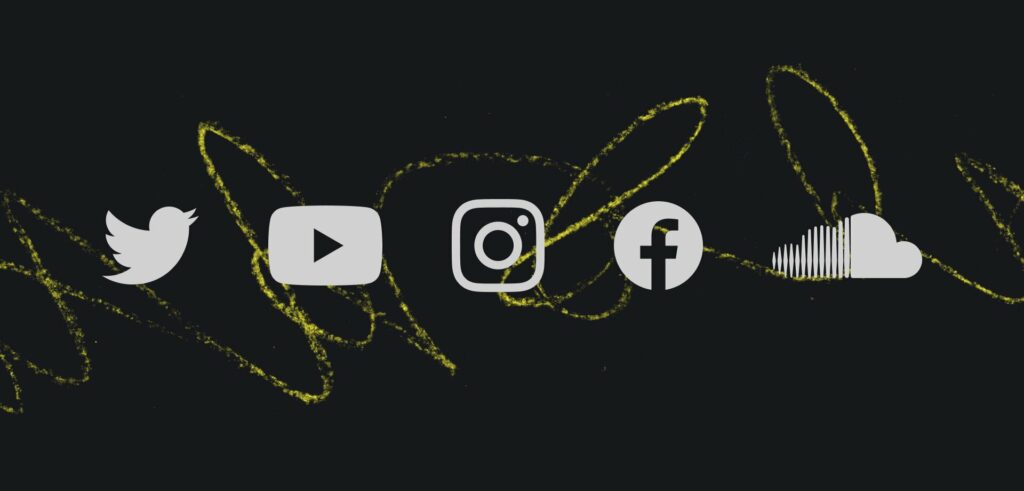 Social media platforms such as Facebook, Twitter, TikTok, and Instagram are essential marketing strategies for music producers. Creating engaging content and utilizing the latest features allows you to reach a wide audience of potential fans, make connections, and build your brand as an artist.
Study your favorite artists.
If you have no social media strategy and no idea what you could even post, look at what some of your favorite artists are doing. Go through their social pages and find some of the more recent posts with a lot of comments and likes and ask yourself the following two questions:
Why did this post perform better than the other ones?
Can I create a similar post for my social pages?
Of course, you gotta know your limits on what you can post if you take a bigger artist's socials as a reference. For example, a huge artist will almost only post pictures and videos promoting their music and live shows since that's what they make money with.
As a beginner, you won't be able to make videos playing your music live in front of a 30.000 people crowd, obviously. That's where you have to get creative and be smart about how you promote your music. Your goal should also always be to provide value to your fans.
Be consistent.
Try posting as many times as you can. The least effective way to build a good social media presence is to post only once when you drop new music. As mentioned above, you want to provide value with your social posts. So simply "asking" people to check out your music once every 3-months is the worst thing you can do.
Instead, you should be posting more often, even if it's just little snippets of your creative process, a picture of you in the studio, your sharing your production resources, or a quick update on what's going on in your life. Providing value in the form of free stuff and entertainment helps you lead to that one final post of you asking your fans to check out your music.
Engage. And then engage again.
Reply to every comment and message you get on social media. It doesn't matter if it's a simple "Thank you" or an "I love your music". You should try to engage with every single person that reaches out to you on social media platforms.
Of course, this can become very time-consuming, and eventually, you will only be able to reply to some. But as a beginner, engaging with your fans as much as possible is essential. This way, you're building a much greater connection with your fans, and it's the easiest way to make fans stick around.
Know your audience.
What you can post also heavily depends on your audience or the audience you're trying to build. You always have two options: The music listener audience and the music producer audience.
As an EDM DJ and producer, building a music listener audience may be more compelling. It's the much bigger audience out of the two and the one that will make you more money if your goal is getting more streams and selling more shows.
On the other hand, building a music producer audience should be the way to go if you're a beatmaker. Most people listening to music don't care who produced it, sadly. They care about the artist on your beat, what they have going on in their life, and when they're coming to a city near them. So as someone who is more behind the scenes, creating and posting behind-the-scenes content that appeals to other producers is a no-brainer.
2. Create a strong online presence (website)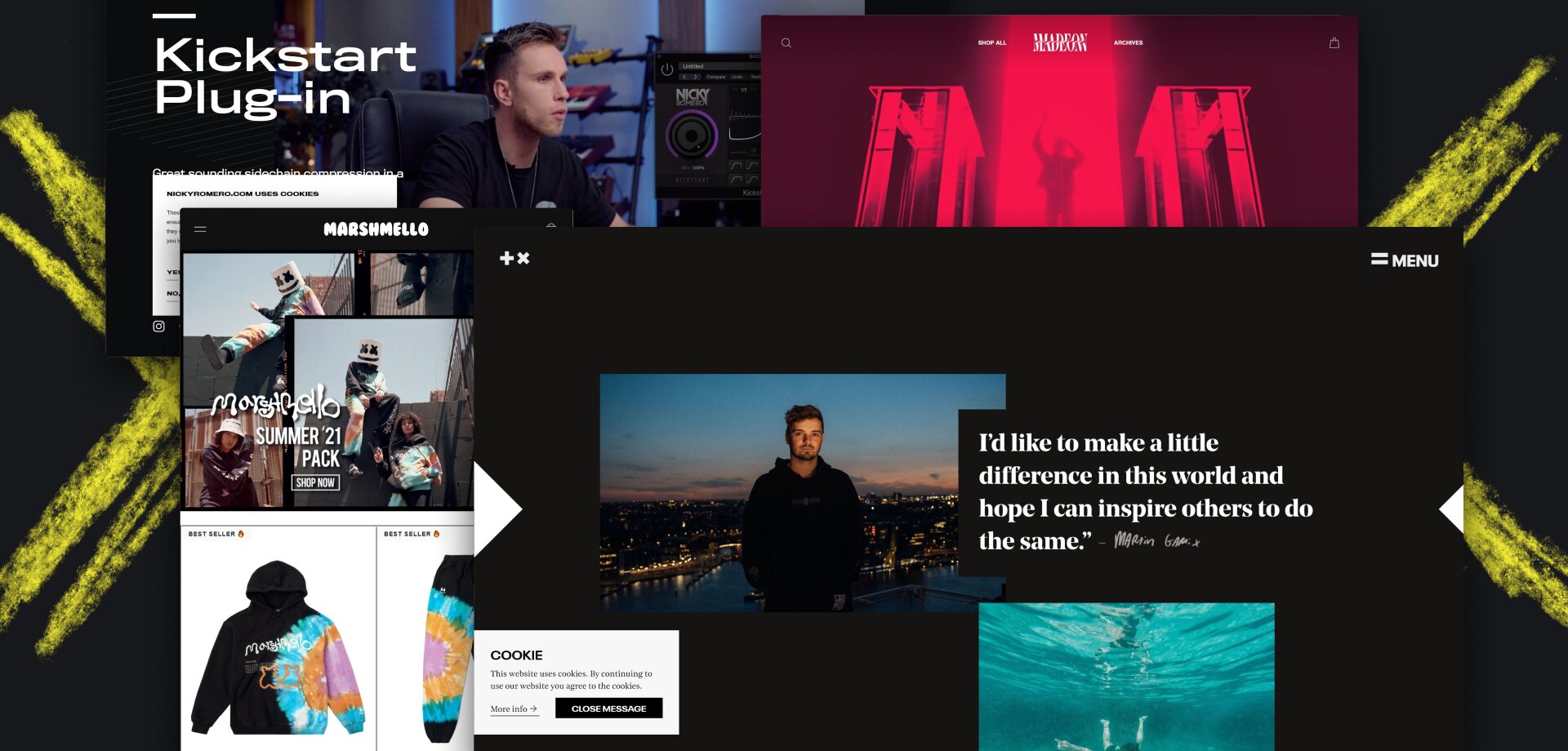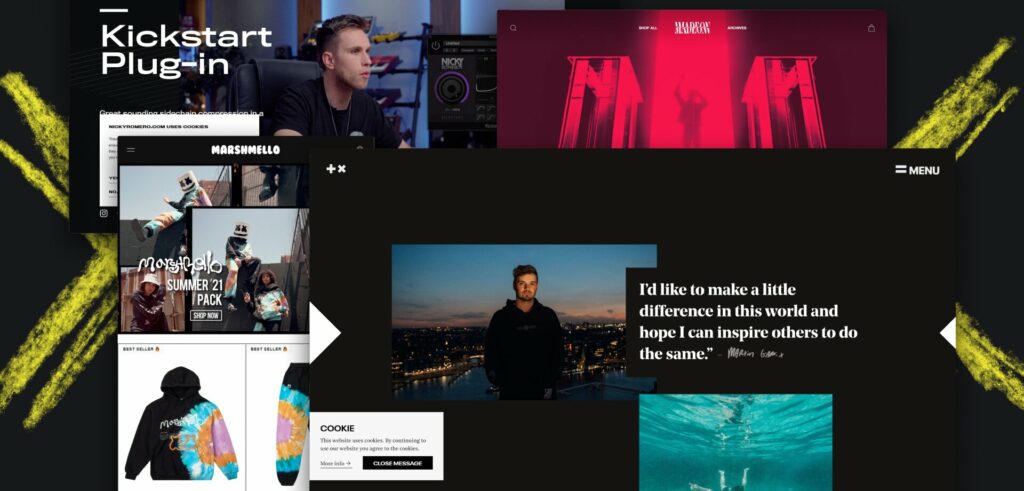 Your website is one of the most powerful marketing tools at your disposal as a music producer. It's the perfect platform to showcase your work, tell your story, and connect with your fans on a deeper level. It's also often one of the first things that pop up when people search for your name online.
A good design matters.
First impressions matter, so make sure your website looks professional and clean. However, you don't have to go over the top with it. If you look at your favorite artists' websites, they are almost always extremely simple.
Most website-building tools nowadays have good templates that make this whole process super easy, and unless you're trying to achieve something extremely wild with no experience, it's hard to mess this step up.
Your website should be easy to navigate.
This may seem like a no-brainer, but you'd be surprised how many artist websites could be clearer and easier to use. When people land on your website, they should be able to immediately find what they're looking for.
The main sections that should be easily and quickly accessible are the section for your recent music releases, the section to see your upcoming shows (if you have some), a sign-up form for your newsletter, links to your social media profiles, and a link to your press kit and/or contact email. Also, if you have merch already, a link to your shop shouldn't be missing either.
There are a lot of different platforms out there that you can use to build a site. However, we can recommend Wix since it's pretty easy to use and is completely free to start with, which is perfect if you're starting out. It also has artist-specific templates to get you going quickly.
3. Set up a newsletter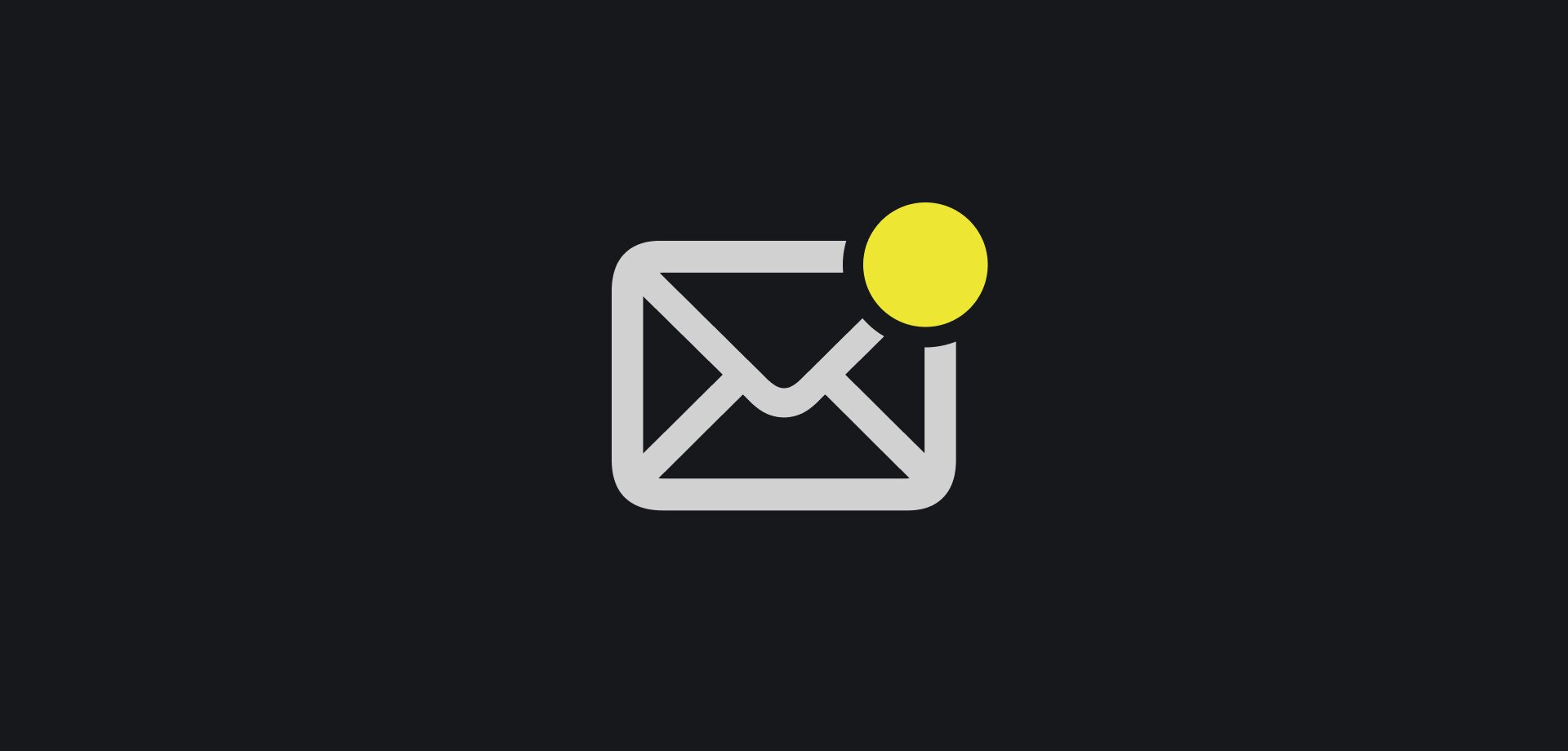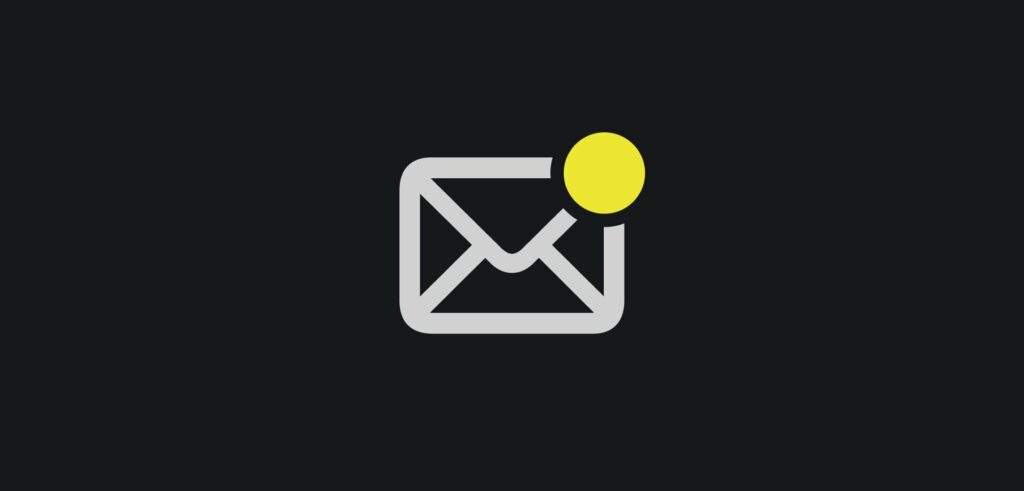 Having a newsletter is one of the most effective marketing strategies for music producers. It's an excellent way to keep your fans updated on new music, show announcements, and anything else you want to share with them. Plus, it helps you build a stronger connection with your fans by giving you a direct line of communication.
You can use multiple platforms to set up your newsletter, but one we can recommend is ConvertKit. Though, any of the big ones work. They're typically super easy to use and have free plans for small newsletters — perfect if you're just getting into email marketing.
Social media platforms come and go and keep changing and evolving. So while having a Facebook group as an artist was a no-brainer a couple of years ago, nowadays, posting on TikTok is the best way to reach your audience. That said, a newsletter gives you a reliable connection to your fans. One that you have control over and that won't potentially disappear in a year or two.
4. Network, network, network!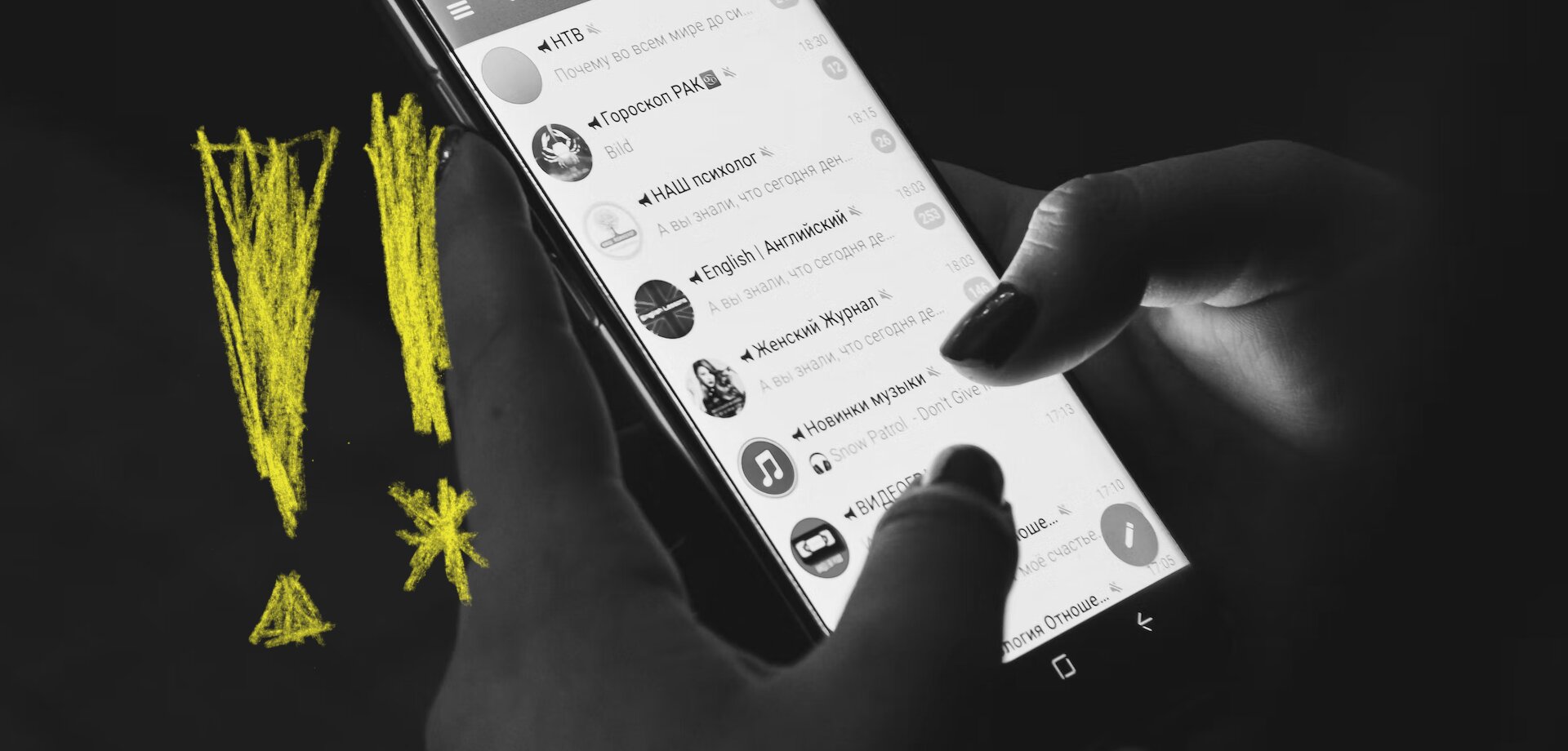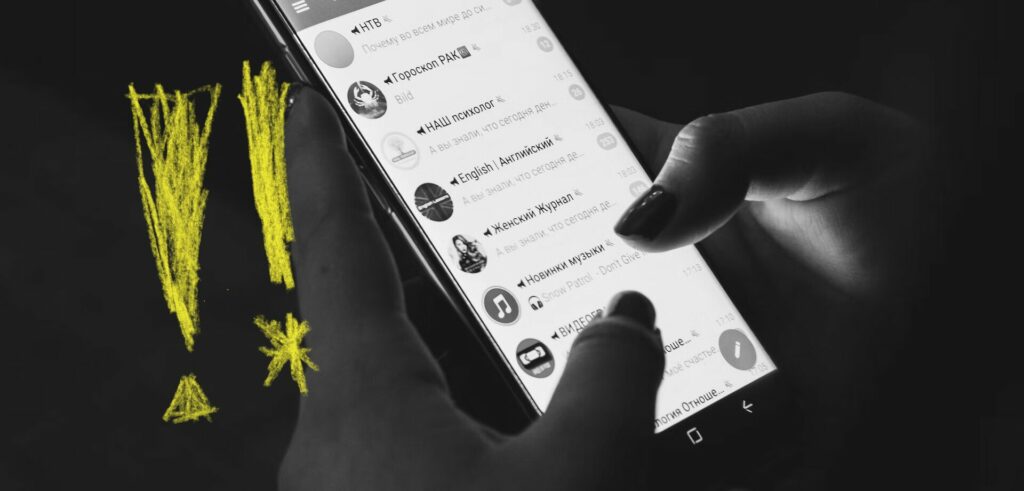 One of the most important marketing strategies for music producers is networking. Get in touch with other music producers, bloggers, and anyone else who might be able to help you promote your music.
Reach out to other artists in your genre and see if they want to collaborate or do a cross-promotion. Doing this helps both of you reach a wider audience and also helps you build relationships with other artists in your field. These relationships can be extremely valuable down the line.
Similarly, connect with bloggers and taste-makers in the music industry. See if they're interested in premiering your new song or featuring you in an article. These types of placements can give you a ton of exposure and help you reach new fans.
Once you get the ball rolling, remember to connect with other music industry professionals like managers, booking agents, labels, and promoters. These are the people who can help take your career to the next level.
Important: Provide value!
No one likes receiving a random email or message from someone they don't know begging them to repost their song. Don't be that person. Always provide something valuable to someone before you ask them a favor.
So if you're reaching out to someone for a collaboration, avoid the basic "Collab bro?" DM. You're the one wanting the collab, so you gotta be the one to make the first step. Let the person know why you want to collab with them and send them a couple of your unfinished ideas straight away.
Or if you're trying to reach a blogger, offer them to repost the article about you on your socials and promote their blog in general. A smaller music blog would be more than happy to get some new eyes on their website in return for posting your music.
In the end, the music business is still a business. People want to make money. So no matter who you reach out to, always provide them value first before asking them to provide you value. Otherwise, your chances of a reply are slim to none.