Powerful. Energetic. Future Bounce.
Sounds that drive productions home.
Future Bounce is one of those genres that heavily relies on massive anthemic synths to destroy the dance floors. Creating synths with such an impact is usually a difficult task. However, with this soundbank, it is as easy as throwing a few presets together. It doesn't matter if you need some energetic leads, a bassline that carries some force, a hard-hitting pluck for your drop, a lush pad to add atmosphere to your breaks, and more — this soundbank got you covered with all your Future Bounce needs. Every single preset has been crafted with maximum precision to ensure that you can pop them right into your project without spending hours processing them. With this soundbank, producing a powerful Future Bounce track has never been easier!
All audio demos are raw 128kbps MP3 renders, and have not been processed or enhanced in any way.
A sample pack that packs everything.
In Future Bounce, your drums are just as crucial as your synths. If your drums can't punch through the mix and can't deliver the necessary impact to drive the entire track, your whole production is going to lack energy. That's why we created a sample pack with snappy, punchy, and powerful drums only. Besides the essential drums like kicks, claps, snares, cymbals, you'll even find guitar and piano instrument loops to get inspired or build a whole new track around. Most importantly — vocals. Getting vocals is not only tricky but also expensive. With two full royalty-free vocals, you can take any track to the next level. Vocals can make any production go from good to perfect, make it more memorable, and even radio-friendly. With this sample pack, you get access to that exact opportunity without reaching out to countless vocalists or paying vast amounts of money.
Percussion Loop 18 128BPM
Guitar Loop 05 Bmin 126BPM
Piano Loop 01 Dmin 126BPM
All audio demos are raw 128kbps MP3 renders, and have not been processed or enhanced in any way.
Explore Future Bounce in the mix.
The perfect way to get started with a genre is to explore a professional sounding template. We crafted three amazing project files with each one covering a different style of Future Bounce — so that you can get started with the style that fits your production style the most. These are perfect to jump-start your next production but also learn production techniques. Use them to study things like mixing, mastering, sound design, workflow, and even arrangement tips and tricks. Learning how to create a Future Bounce banger has never been easier with the help of Project Files like these.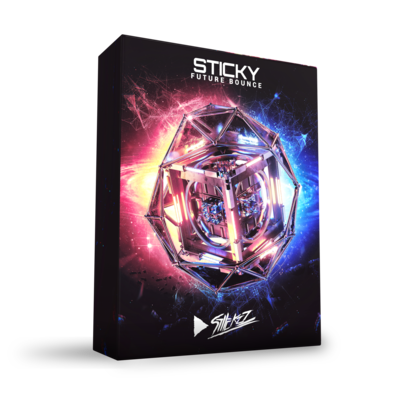 ---
100 Serum Presets
440+ Samples & Loops
2 Full Vocals
3 Project Files