Future Anthems Are Made Here.
Step up your entire production game.
CHROMA has been by far our most ambitious project ever. We set out to create the ultimate EDM sample pack that will level up your productions – no matter if you're a beginner or pro.

With a wide range of precisely designed one-shots, powerful drum loops, inspiring instrument loops, hit-ready synth loops, MIDI files, next-level vocal chops, and even full professional vocals – this pack truly has everything you need to create an anthem.

We genuinely believe that once producers like you get their hands on this pack, future anthems will be made!
Drum One Shots.

Precisely designed.
We wanted to create the ultimate EDM sample library, and without a doubt, we absolutely nailed it. These drums are so precisely designed they are simply on a whole new level. You can throw them into any project and instantly lift up your mix. Also, since CHROMA was made with versatility in mind, you can find drums for any genre from House to Future Bass, Trap, and even Pop. Need a large collection of stomp kicks for your next Future Bass hit? Or perhaps some punchy snares for a new House banger? This pack has it all.
All audio demos are raw 128kbps MP3 renders, and have not been processed or enhanced in any way.
Drum Loops.

Incredibly powerful.
Powerful drum loops are a must in every producer's collection, and with CHROMA, you get a whole new array of incredible loops. It doesn't matter if you need a quick drum fill to add some flavor to your drop, a hi-hat loop to brighten your mix, or a full drum loop to build a track around – CHROMA has it all. And with BPMs ranging from 90 all the way up to 160, there's something for any EDM genre.
All audio demos are raw 128kbps MP3 renders, and have not been processed or enhanced in any way.
We made usability the number one priority when creating FX like risers, uplifters, downlifters, and impacts. FX are rarely the main focus point of a track, so they simply need to work, no matter what type of mix you throw them in. Additionally, to add texture and atmosphere to your mix, we crafted a vast collection of ambience FX and other miscellaneous FX like textures, foley, vinyl noise, and others.
Misc FX - Broken VHS Noise
All audio demos are raw 128kbps MP3 renders, and have not been processed or enhanced in any way.
Instrument Loops.

Inspiration for days.
Besides creating fantastic drums that will lift up your mix effortlessly, we made sure to also craft an incredible library of guitar loops and piano loops to inspire future anthems. Solid piano loops and chords, as well as nothing but catchy guitar riffs, is what you'll find in this pack. Additionally, we re-created the MIDI for every single loop so you can take your ideas even a step further.
Total Instrument Loops
+ 65 MIDI-files
Guitar Loop 006 - 100BPM C#maj
Guitar Loop 013 - 128BPM Gmin
Guitar Loop 016 - 140BPM C#min
Guitar Loop 029 - 160BPM Gmaj
Piano Loop 003 - 90BPM Emaj
Piano Loop 016 - 128BPM Fmin
Piano Loop 020 - 128BPM Bmin
Piano Loop 023 - 140BPM Fmin
All audio demos are raw 128kbps MP3 renders, and have not been processed or enhanced in any way.
Synth Loops.


Your next hit.
Catchy synth loops like these are so important to have. While these are 100% royalty-free and can be used to build a whole track around or as inspiration to create something similar, the true power comes in the included stems and MIDI files for each loop. Dissecting all the elements that make up a professional synth loop and reverse-engineering the arrangement, sound design, sound selection, and mixing tricks is where you get the most value out of these loops.
Total Synth Loops
+ 149 Stems
Synth Loop 005 - 100BPM Emaj
Synth Loop 007 - 105BPM Gmin
Synth Loop 010 - 122BPM G#min
Synth Loop 013 - 125BPM D#min
Synth Loop 016 - 128BPM Dmin
Synth Loop 022 - 145BPM A#min
Synth Loop 023 - 150BPM Bmaj
Synth Loop 024 - 150BPM Gmin
All audio demos are raw 128kbps MP3 renders, and have not been processed or enhanced in any way.
Synth One Shots.

Instant energy.
Whether you want to stack some bass one-shots for your upcoming Slap House hit or are looking for an aggressive pluck to carry the drop of your next Electro House banger, you'll find pretty much everything in this massive one-shot library. One-shots are perfect for laying out ideas quickly or instantly adding more depth and strength to your current synths – and CHROMA has probably the best one-shot library you'll find on the internet.
Synth One Shot 008 - Cmin
All audio demos are raw 128kbps MP3 renders, and have not been processed or enhanced in any way.
Vocal Chop Loops.

Simply breathtaking.
Vocal chops can genuinely take a plain mix on a whole new level and make something simple sound advanced in an instant. That's why we crafted this immensely catchy library of vocal chop loops for you. Use them to enhance your mix, as inspiration, re-chop them to create your own vocal chops, or build a whole track around them – whatever you do, it will always sound fantastic with these chops. As a bonus, we also created a vocoded version for each loop for extra inspiration.
Total Vocal Chop Loops
+ 35 Vocoded Loops
Vocal Chop Loop 001 - 90BPM Cmin
Vocal Chop Loop 012 - 128BPM D#maj
Vocal Chop Loop 018 - 128BPM Bmin
Vocal Chop Loop 028 - 150BPM Emin
Vocoded Loop 008 - 100BPM Fmin
Vocoded Loop 020 - 128BPM Bmin
Vocoded Loop 031 - 160BPM C#min
Vocoded Loop 035 - 160BPM Bmin
All audio demos are raw 128kbps MP3 renders, and have not been processed or enhanced in any way.
Vocals.

Make your tracks memorable.
We hired professional singers and songwriters to write and record five catchy acapellas, so you can make your next track label-ready. Vocals are a big part of EDM nowadays since they ensure that your track is a hundred times more memorable and stands out from all the other EDM tracks. Also, hiring vocalists is expensive – we spent roughly €2.000 for these five vocals alone, so giving you easy access to professional vocals in a pack like this is a big perk of CHROMA. Whether you use them as-is, chop them up, stretch them, or pitch them around, is up to you, but they are always 100% royalty-free, so you don't have to credit or share royalties with any vocalists.
Full Vocals
+ 58 Vocal Stems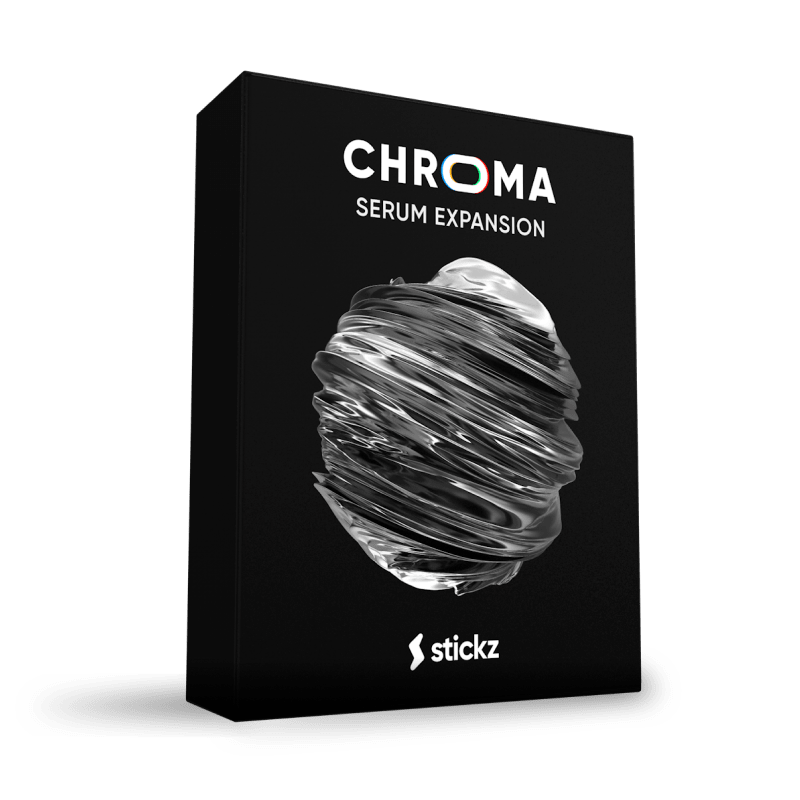 These are hands down the best EDM Serum presets you will find on the internet. Not only has every preset been designed with maximum precision, but with 150 total presets, it's our largest Serum soundbank ever. In this bank, you'll find everything from diverse basses, powerful chords, realistic flutes, guitars, and pianos, all the way to inspiring keys, anthem leads, complex pads, strong plucks, lush vox presets, and more.

If you use Serum, this pack is a must. You'll seriously wonder how some of these sounds are coming out of this synth – it's that good.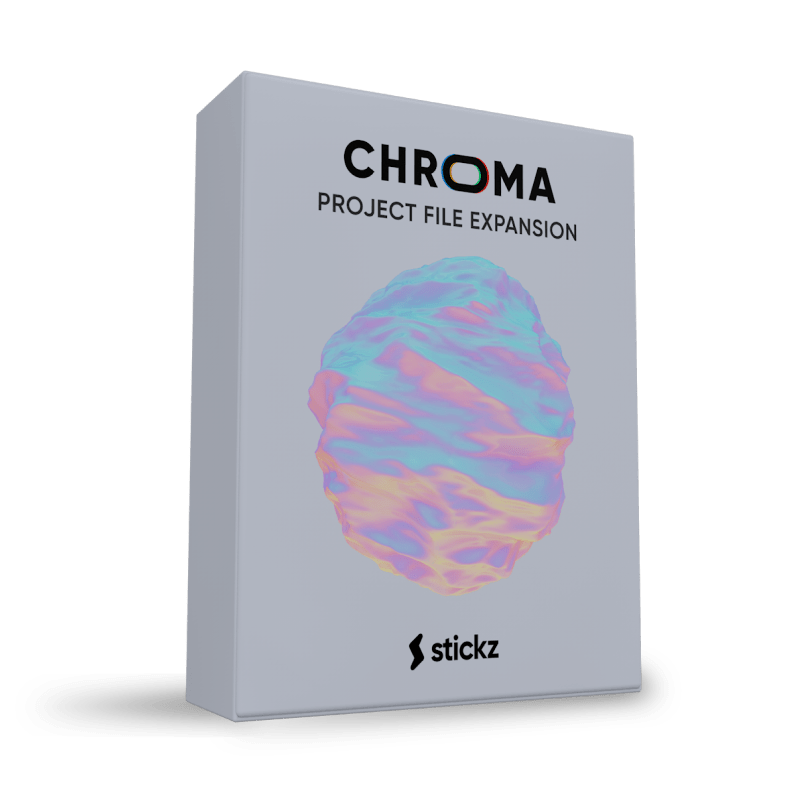 Get access to the project files of the six CHROMA demo tracks with this expansion. Having a look inside an entire session of a professional and label-ready track is immensely valuable. Being able to reverse-engineer the mix, sound selection, melodies, processing chains, arrangement, and layering is one of the fastest ways to improve your own productions.
Check out all six demo tracks in the CHROMA demo video below.