Future anthems are made here.
Get a taste of CHROMA samples.
CHROMA has been by far our most ambitious project ever. We set out to create the ultimate EDM sample pack that will level up your productions and workflow – no matter if you're a beginner or pro. It's one of those sample packs that every EDM producer needs in their collection. Once producers like you get their hands on this pack, future anthems will be made!

Even though this CHROMA Beta Pack is our largest freebie ever, it's nothing compared to the full CHROMA sample pack, which contains over 2100 sounds. Go grab the beta pack for free now and play around with it while we finish the full CHROMA pack!
Chroma Synth Loop 012 - 125BPM Fmin
Chroma Synth Loop 025 - 160BPM Dmaj
Chroma Vocal Chop Loop 007 - 100BPM Emaj
Chroma Vocoded Loop 014 - 128BPM Fmin
Chroma Guitar Loop 021 - 150BPM C#min
Chroma Piano Loop 015 - 128BPM Emin
Chroma Full Drum Loop 009 - 100BPM
Chroma Full Drum Loop 034 - 150BPM
Chroma Stomp Kick 030 - F#
Chroma Punchy Kick 031 - F#
Chroma Future Bass Snare 012 - E
All audio demos are raw 128kbps MP3 renders, and have not been processed or enhanced in any way.
The beta pack is only 18% of CHROMA.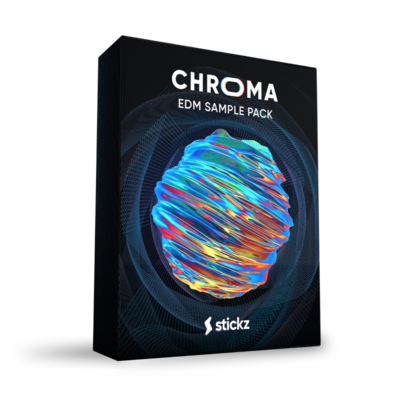 ---
380+ Samples & Loops
100% Royalty-Free