Progressive House Toolkit
Club Energy. Melodic Vibes.
Sounds that are ready for lift-off.
Although Progressive House has been around for a while now, listening to recent Progressive tracks by Martin Garrix, Avicii, and others, shows how much more potential there is. If you produce Progressive House or any form of melodic House, this soundbank will be a perfect fit for you. Even though this is a free set of presets, we did not hold back on the quality of the sounds. We've crafted sounds that we would be proud of selling; however, we're giving them to you for free instead. We promise you'll be blown away once you hear these crunchy basses, anthemic leads, crisp plucks, and more.
All audio demos are raw 128kbps MP3 renders, and have not been processed or enhanced in any way.
Drums that are punchy & clean.
Progressive House drums can be pretty straightforward. Punchy kicks, crispy claps, simple cymbal patterns, etc. However, finding the right set of samples can be very difficult. Going through a library with over 400 kick samples to find the right one is something many Progressive House producers are used to. We're putting an end to that. Every sample has been tested in live professional mixes before they ended up in the final pack to ensure they fit almost any mix. In addition to that, we include a bunch of percussion, cymbal, and snare loops, as well as drum fills, to help spark some inspiration and improve your workflow.
Percussion Loop 10 - 128BPM
All audio demos are raw 128kbps MP3 renders, and have not been processed or enhanced in any way.
Having access to Progressive House samples and presets already gives you a huge advantage. However, having access to project files in that genre is going to take reverse-engineering to a whole new level. We have crafted two project files inspired by some of our favorite Progressive House tracks, to allow you to dive into the project files and learn how you can create professional Progressive House bangers yourself.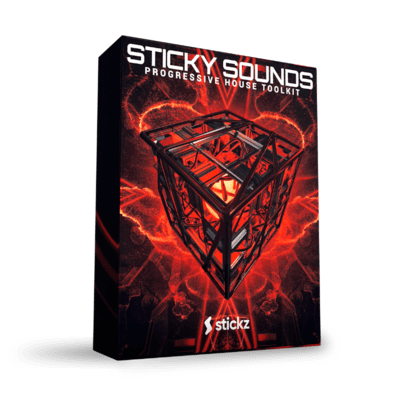 ---
Progressive House Toolkit
30 Serum Presets
130+ Samples & Loops
2 Project Files