Let Your Productions Unfold.
Take a peek inside NURTURE.
NURTURE is our latest artist edition pack inspired by Porter Robinson. It's our biggest and best artist-inspired pack yet, ready to instantly take your productions to the next level with the highest quality samples, loops, presets, and more. With this beta pack of NURTURE, we're giving you a small glimpse into what NURTURE is all about. With 170+ total sounds, it's only 15% of what the full pack has to offer, which launches later this month on Sep 23rd. NURTURE will be a must-have soundbank if you produce any EDM or pop music. Why? Grab the beta pack and find out. It's free!
Nurture Synth Loop 001 - 85BPM Emaj
Nurture Synth Loop 003 - 95BPM Bmin
Nurture Full Loop 005 - 95BPM
Nurture Fill 004 - 95BPM (Get Your Wish)
Nurture Kick 007 - D (Look at the Sky)
Nurture Clap 004 (Get Your Wish)
Nurture Atmos 028 - A#maj (Lifelike)
Nurture Synth Shot 010 - C
Nurture Synth Shot 047 - Cmin
All audio demos are raw 128kbps MP3 renders, and have not been processed or enhanced in any way.
The beta pack is only 15% of NURTURE.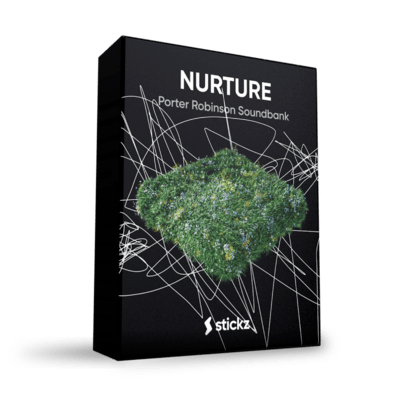 ---
170+ Samples & Loops
100% Royalty-Free